We're a little late to the party this year in being festive for Valentines Days. Usually I start the crafts early, but for some reason, we're just getting started with our Valentine crafts. Today, we made painted newspaper hearts and it was really fun and easy! (Easy is always good, right?)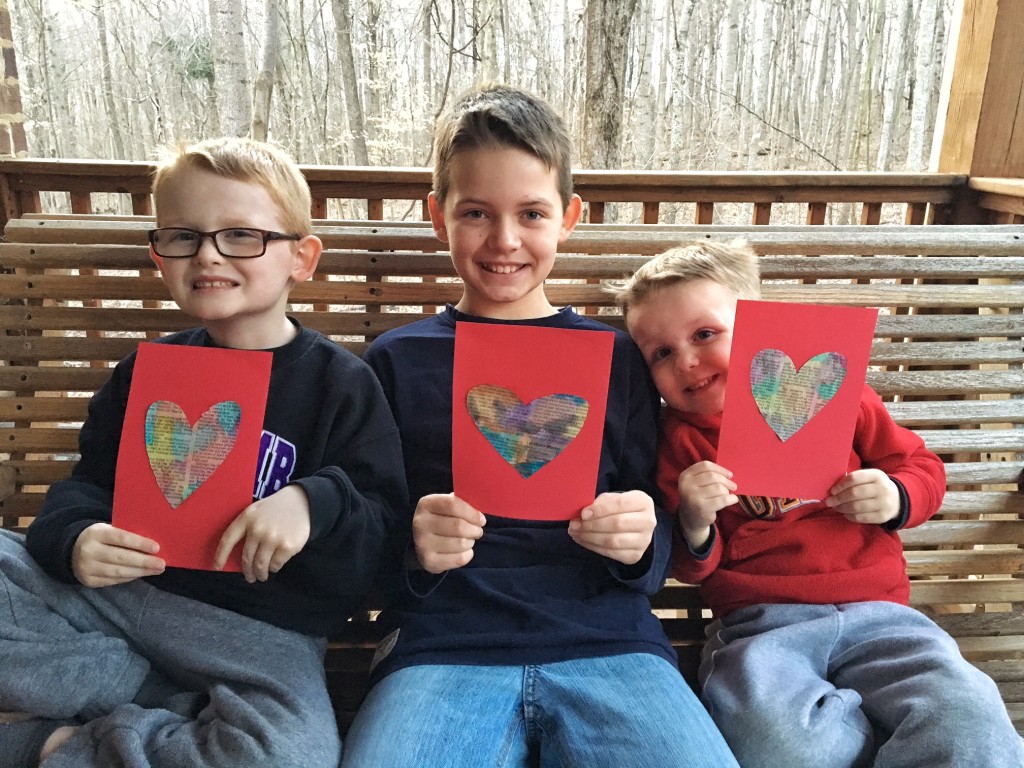 Supplies Needed:
Newspaper
Liquid Watercolor
Brushes
Scissors
Card-stock
Rubber Cement
Instructions:
Cover your table with a plastic table cloth or newspaper.
Place some water in glasses for the kids to rinse their brushes with.
Find a piece of the newspaper with lots of words on it and let the kids go to town painting their little hearts out. Make it as colorful as you can.
Let the paint dry and clean up all your mess.
Cut the newspaper in the shape of a heart.
Place rubber cement on the back of the heart and place it on the card-stock.
These would make great cards to send to family and friends or just to display around the house. Have fun!