I have included affiliate links in this post. When you purchase through these links, I may receive a small commission. Thank you for supporting this site.
I have a confession: I am not a huge fan of reading. I know, I know. You're thinking, "What? You're a homeschool mom, you're supposed to love reading."
Maybe it's because I haven't found anything I just love. Maybe it's because I need to do better at learning to sit still. Whatever it is, this Summer, I have a goal set for myself. A goal of 2 books to be completed by the middle of August. It's now June 1st. Can I do it? May seem like an easy goal for some of you, but for me, I will definitely have to be more diligent in taking the time to sit down with a book and read.
I'm excited to have these books on hand and ready to put bookmarks in. If any of these are on your reading lists, or if you've finished any of these, I would love to hear your thoughts on them.
Here's what I'm reading…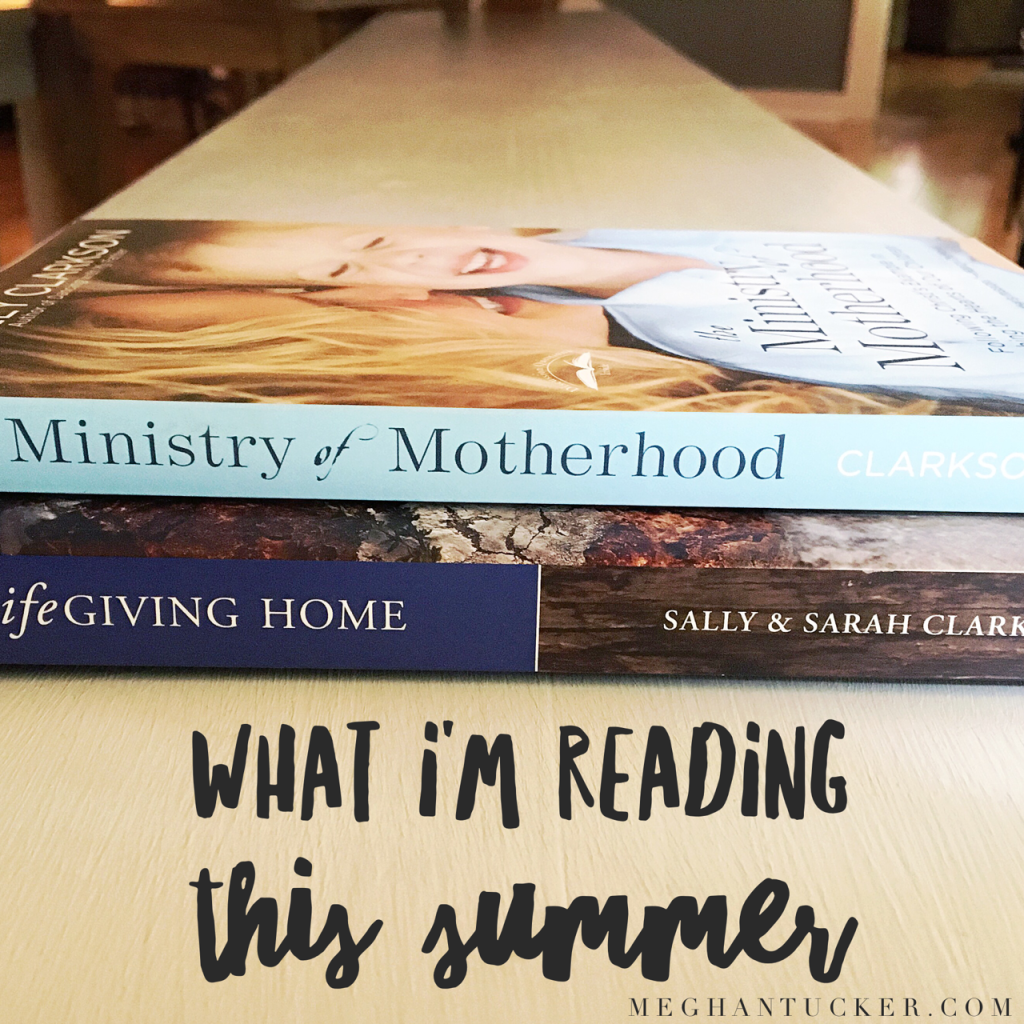 The LifeGiving Home: Creating a Place of Belonging and Becoming
What's not to love about anything Sally Clarkson writes? In this book, Sally and her daughter Sarah, show a new path to creating special memories for your children; establishing home-building and God-centered traditions; and cultivating an environment in which your family will flourish. Sounds right up my alley.
The Ministry of Motherhood: Following Christ's Example in Reaching the Hearts of Our Children
Another book that Sally Clarkson wrote that seems to tug at my heart. Using biblical wisdom and practical teachings, Sally Clarkson shows how you can make a lasting difference in your child's life by following the pattern Christ set with his own disciples–a model that will inspire and equip you to intentionally embrace the rewarding, desperately needed, and immeasurably valuable Ministry of Motherhood. Umm, yes please!
What about you – what are you reading this Spring & Summer?