One of the most important things to me is teaching my kids to learn scripture and me continuing to learn. I believe that when we know scripture and memorize it, we have it in our hearts. It's there, and won't leave. It's our sword and shield in this world. Who agrees?
In the past, we've memorized scripture using songs – such as Seeds Family Worship and recently, we've been memorizing scripture through temporary tattoos. Yes, you heard that right. Don't faint (I know my Grandmother probably would pass out if she knew my boys had tattoos, even temporary on their sleeve – even if it was scripture). No really, Armed With Truth has been such a fun, easy way for me and my boys to memorize scripture over the past few months.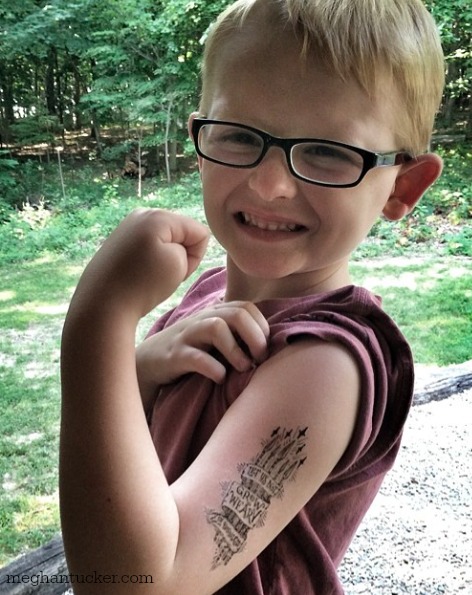 Who is Armed With Truth?

"Armed With Truth was born to give you a ultra convenient (yet dashingly fashionable) way memorize scripture for a few seconds a day –everyday. The temporary tattoos are made for your inner wrists and will last for up to 7 days and are ready at all times for you to be encouraged and empowered. Each pack contains 10 verses centered around a transformational theme — from knowing your Identity in Christ to becoming a Change Maker. Over 100 of the best verses to memorize to transform your mind and equip you with the Word of God."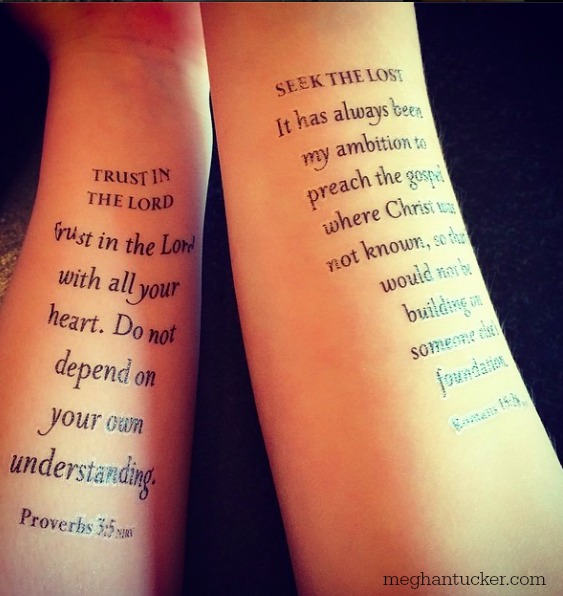 Today, I'm so excited to be giving away a $15 gift code to Armed With Truth. I know you'll love them as much as our family does. Head over to Armed With Truth to pick out your favorite pack!