You know my heart beats for orphan care and I am an advocate for caring for orphans all over the world, in some way or form. We're called to do it, so why just sit back and assume someone else is going to handle this issue? There's a new movie coming to theater's for a 3 night showing, all over the country.
The Drop Box
. I hope you'll
go after tickets
to see this documentary.
"The Drop Box" tells the story of a pastor in South Korea who goes to heroic measures to embrace and protect the most vulnerable children in his community. It is a story of hope, and a celebration of a simple reality: every human life is sacred and worthy of love.
An award-winning feature-length documentary, "The Drop Box" will be released as a theater event across the nation for three nights only on March 3, 4, and 5, 2015. Audiences will learn of Pastor Lee's story, how he one day came upon a newborn who has been abandoned on a cold night in a Seoul alley. That experience prompts him to build a "baby box" at the front of his church – a warm, safe place where desperate mothers can leave babies that would otherwise be abandoned. Many of the babies who are left in Pastor Lee's baby box have developmental or physical impediments.
After the movie screening, audiences will watch a group discussion featuring the film's director Brian Ivie; musician Steven Curtis Chapman and his wife, Mary Beth; and Focus on the Family President Jim Daly addressing issues related to adoption, orphan care, and the sanctity of human life. A portion of the film's proceeds goes to support the ministry of Pastor Lee.
The Dove Foundation awarded "The Drop Box" five Doves, the highest rating available, in its review of the documentary. For more information about "The Drop Box," visit http://www.thedropboxfilm.com/. To learn more about Focus' adoption efforts, visit http://www.icarefororphans.org/.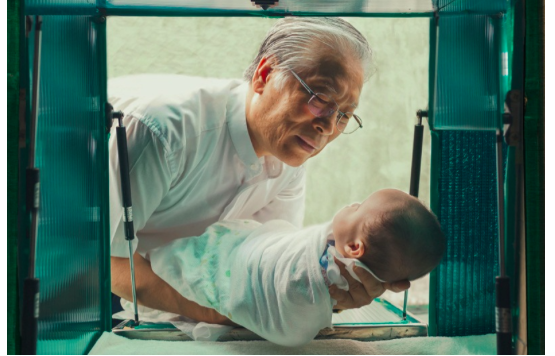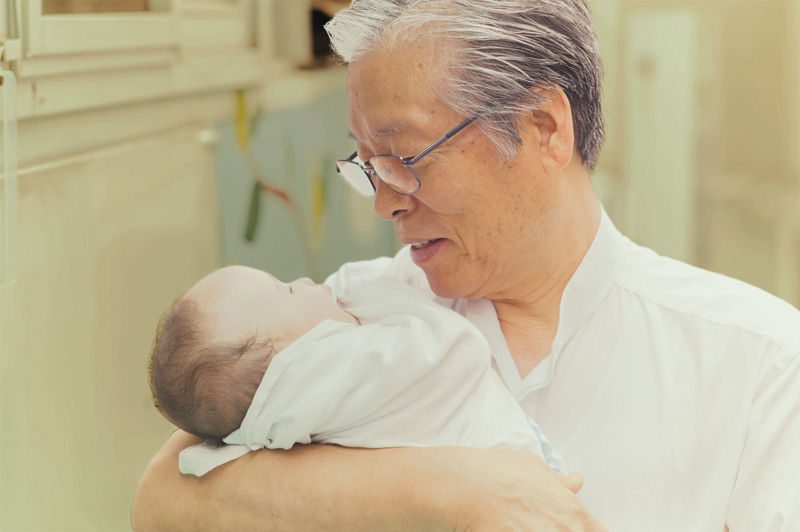 FAQ's:
How many babies are dropped off in Pastor Lee's baby box?
Pastor Lee continues to take in one child, on average, every three days. At any one time, Pastor Lee, his wife Chun-ja, and a small team of volunteers care for as many as 20 kids.
Can you give me an update on Pastor Lee and his ministry?
Overall, Pastor Lee is doing well. He celebrated his 60th birthday in September. This summer he had a fall that required surgery to repair tendons in his shoulder, and that thankfully went well. Updates on Pastor Lee and Jusarang Community online at http://kindredimage.org/pray/.
What others are saying about The Drop Box:
Stephen Kendrick – Filmaker, Co-Founder of Kendrick Brothers Productions

"When people discover what The Drop Box is and represents, they will be deeply inspired. I was captivated and moved to tears by this story."

Jedd Medefind – President, Christian Alliance for Orphans

"The Drop Box pierces the heart with both sorrow and beauty. It reminds how bent and aching our world can be, yet also reveals how breathtaking it is when God's people live out His great love for the orphaned or abandoned child with tender, self-giving embrace."

Ed Stetzer – Author, Speaker, and President of Lifeway Research 

"Pastor Lee and his small team of volunteers are in touch with a mission that traces back to the dawn of Christianity itself, offering love, hope, and safe haven to society's so-called outcasts and undesirables. The Drop Box is a powerful movie with a countercultural message of self-sacrifice."
Grab your small group, or go with a group of friends. Or call date night. Get your tickets HERE. Also, follow along on social media and their blog. "Like" The Drop Box on Facebook, Follow along on Twitter, and Instagram.