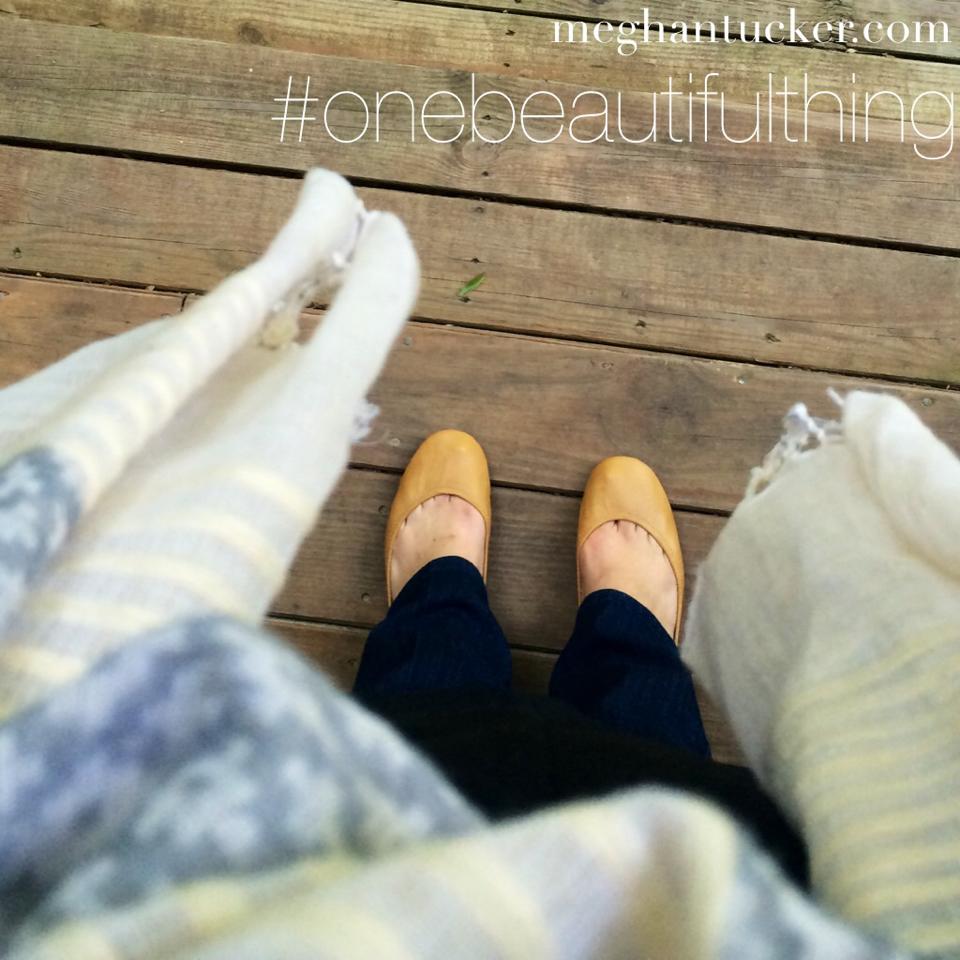 Though I'm not a professional, I do enjoy photography and love taking pictures of God's work. Whether that's people, landscape, or a random object that God's blessed me with in that moment.
Will you go on a beauty search with me?
Challenge yourself to look for the beauty in your life. Your interpretation can be anything (as long as it's family friendly) that brings peace and inspiration to your heart. It can be silly or serious. No camera requirements, no worries that your photos won't measure up. Just photograph one beautiful thing each week.
Blog about it, tweet it, put it on Facebook and Instagram using the hashtag #OneBeautifulThing and that's it!
I can't wait to see what beauty you come across.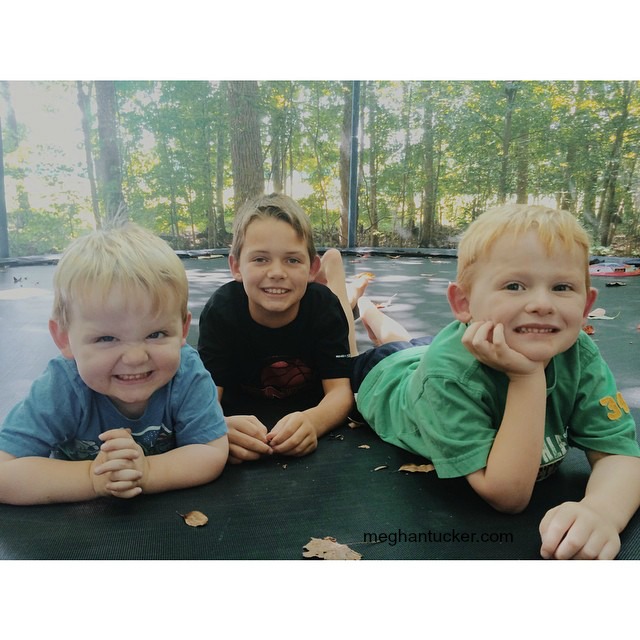 This is one of my new favorite photos. Taken this past week, I feel like I definitely caught the moment. The boys were outside jumping on the trampoline, which they do a lot, but this time I could hear the laughter from inside the house. I had to run outside to capture this because I know it all changes too quickly. They grow up too fast. Who agrees? I'm so thankful the Lord chose me to be Mom to these boys. It's One Beautiful Thing.
And since we're kicking off the One Beautiful Thing meme again, I have a great giveaway to go along with it. All you have to do to enter this amazing necklace is go "Like" Little Painted Polka Dots on Facebook and Meghan Tucker on Facebook. For an extra entry, participate in the One Beautiful Thing meme. Make a post on your blog, or on social media and tag it with #OneBeautifulThing.Then, come back here and comment (one comment every time you enter) saying you did so. This giveaway ends Wednesday, September 3rd at 6pm CST.