I discovered Sincerely, Me Personalized Jewelry Design just a few weeks ago when I was on Etsy looking for some personalized jewelry. I was searching for a ring I could purchase with my initials on it. I love silver and this sterling silver monogram ring showed up in the search.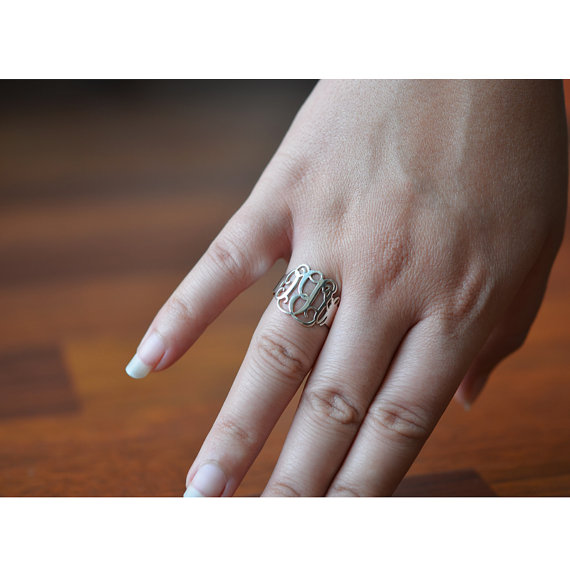 The Sterling Silver Monogram Ring is the perfect way to enjoy this amazingly popular fashion trend!

Fashionistas everywhere are enjoying the elegant monogram trend and now you can to. Made of durable sterling silver, this monogram ring offers a unique design that puts it in a class of its own. It is a beautiful accoutrement to any piece of clothing in your wardrobe. Wherever you go, wear your beautiful Sterling Silver Monogram Ring and be the envy of everyone around you!

The Sterling Silver Monogram Ring is a perfect gift for yourself or any family member, friend, or significant other for any special occasion, including birthdays, Valentine's Day, and anniversaries!

It is suggested to have the family name initial at the center of the monogram pendant.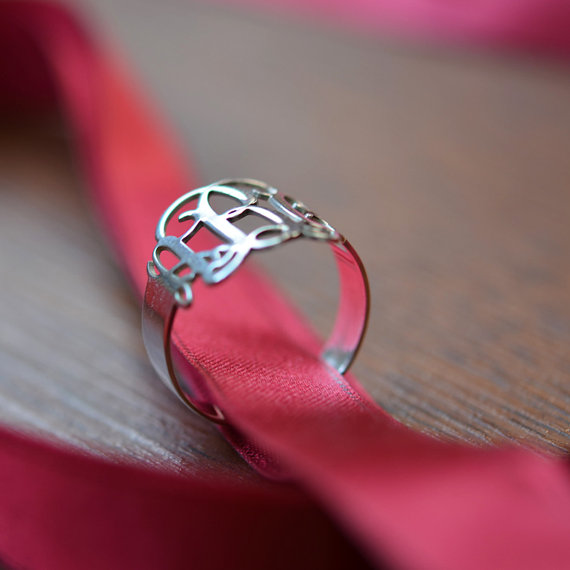 Isn't it lovely? I absolutely love mine and get compliments on it every time I wear it. The quality is amazing and Emma from Sincerely, Me Personalized Jewelry Design is incredible to work with. She's fast, detail oriented, and is there to make you happy.
I'm excited to be giving away one of these today! Who wants it? I also have a coupon code for you to use before the giveaway is over or after if you don't win. Use code "MEGHANT13″ to receive 13% off your entire purchase at Sincerely, Me PJD.







Related posts: