I'm so excited to be partnering with dotMOM from LifeWay Christian Resources. The dotMom event is a 2 day conference for any mom. Mom's from all stages will gather and fellowship, be encouraged by wonderful speakers, enjoy a powerful day of worship, and have the day off from the normal everyday routine. It will be September 20-21, 2014.
Have you ever thought, I wonder if other moms feel (fill in the blank here)?  However you finish that sentence, the answer is yes. The journey of motherhood is exciting, scary, lovely, and challenging. Which is dotMOM was created—a weekend that will encourage and refresh you, connect you with other moms, celebrate motherhood, and draw you closer to Christ. dotMOM is for moms of all ages with kids of all ages.
I'm so excited to be attending this event because it's at our church, Long Hollow Baptist Church in Hendersonville, TN and because there are going to be some AMAZING speakers! Have you seen the line-up so far?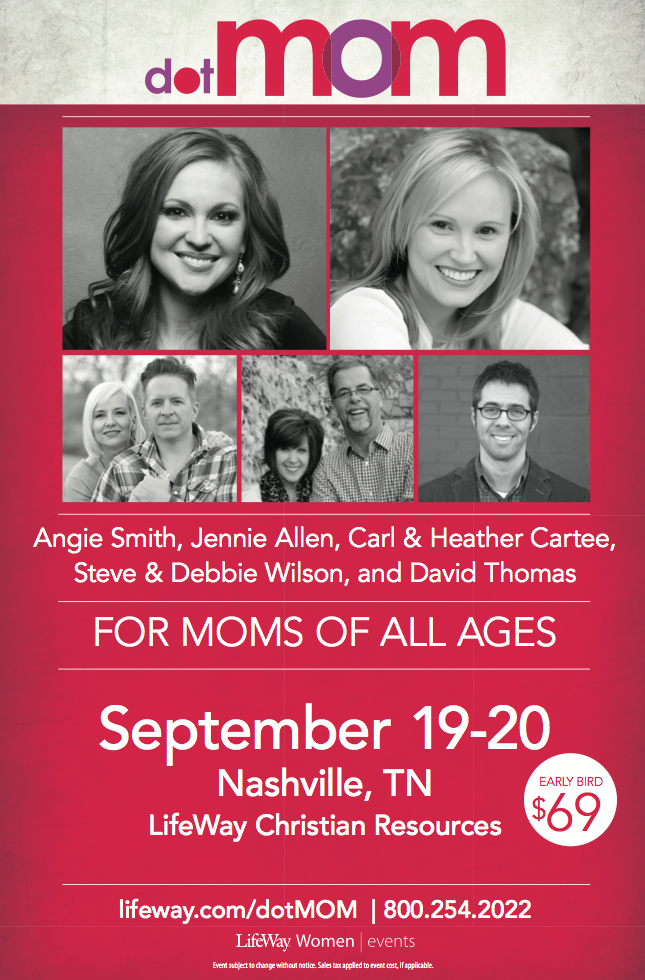 Angie Smith
Steve & Debbie Wilson
Carl  & Heather Cartree
David Thomas
Jennie Allen
Here is a sample of how the schedule will look –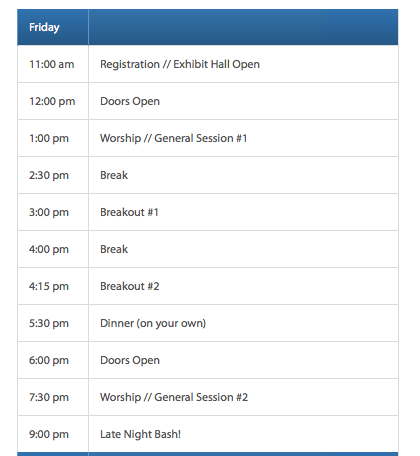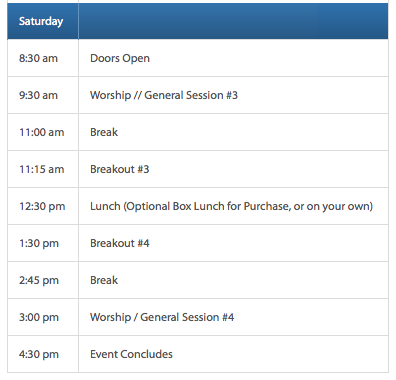 Early Bird Registration for this event is only $69, however, you have a chance right now to win 2 FREE tickets. One for you and one for a friend or family member. I'm so excited! Just use the Rafflecopter widget below to enter. This giveaway will run March 3, 2014 at 12:01am CST through March 9th, 2014 at 12:01am CST. A winner will be announced on this widget as well as on my Facebook page. Go "like" it so you can make sure you find out who wins! Good luck!

Related posts: