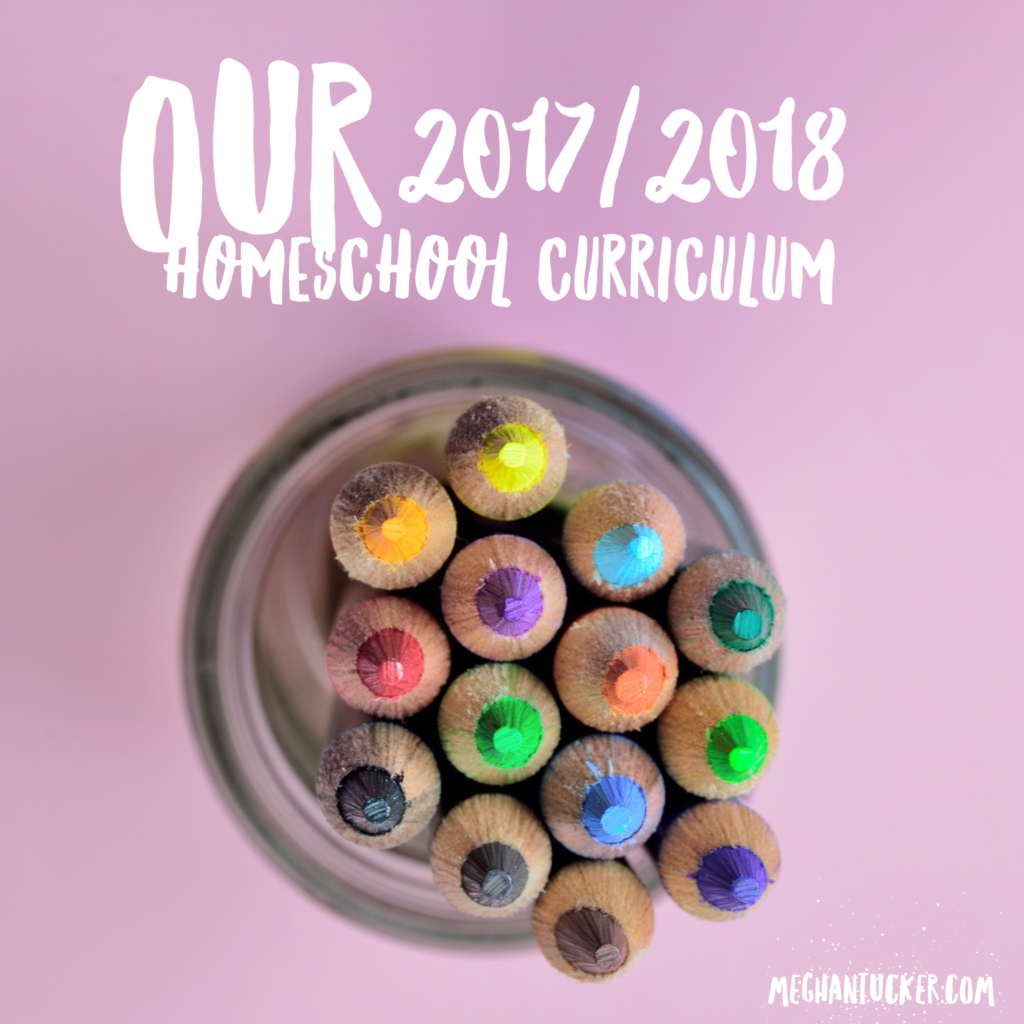 It was our first day today. Our first day of the '17/'18 school year. I have mixed emotions this year about starting back. I was excited to begin because we had been on break since the end of April and getting back in routine was needed for all of us, but on the other hand, I wasn't so ready as I usually am. Probably because I see time ticking way too fast for my liking and officially have a middle schooler now is hard for me to digest sometimes. I just can't believe it, still. So, we officially began our 6th grade, 3rd grade, and Kindergarten school year. Oh, what fun!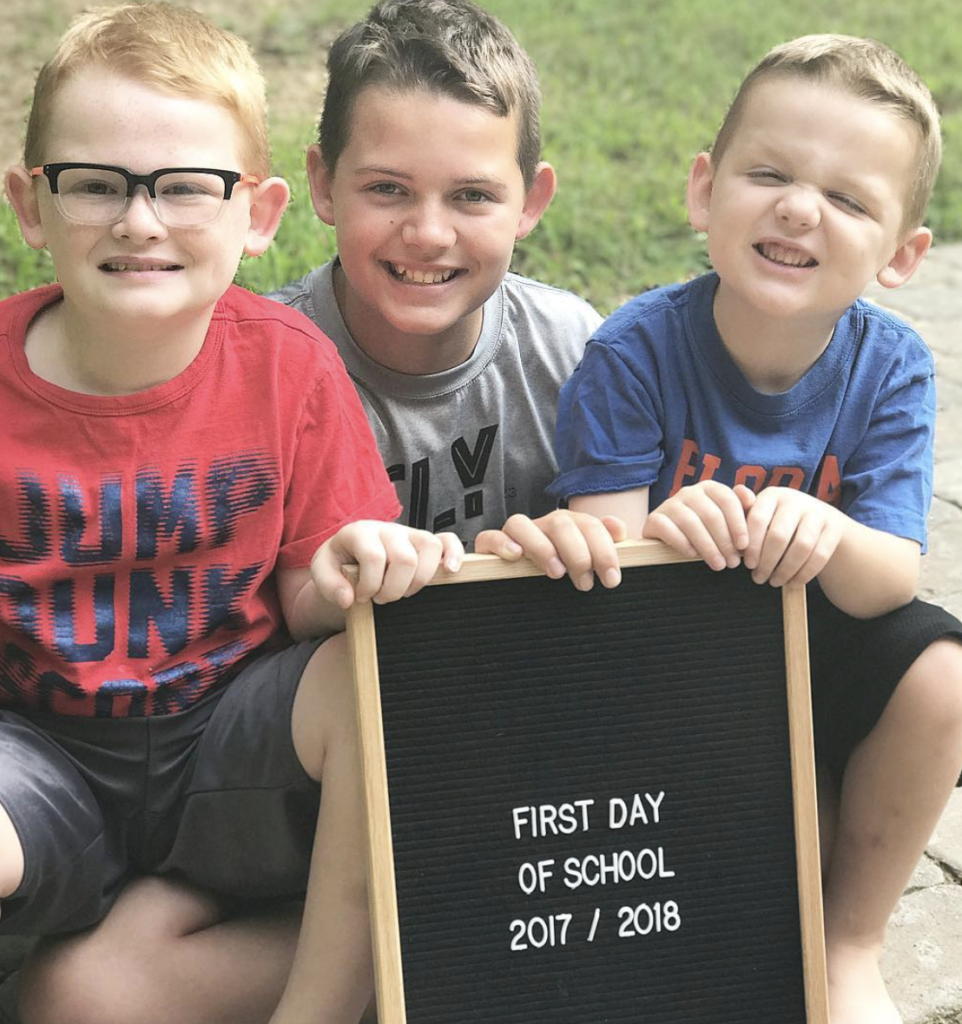 We have tried both the boxed sets of curriculum and then have used a hodge podge of curriculum, as well. This year, we're doing a little bit of both. Each Spring, we love to attend our favorite homeschool convention, Teach Them Diligently where we can get our hands on the curriculum and analyze each and every brand till we drive ourselves crazy. We always use that as our time to stock up on next years curriculum and resources and it's always SO helpful.
So, what did we decide on this year?
6th Grade:
Alpha Omega Monarch (for the second year in a row – we LOVE it!) He loves doing his school work online and is a great independent learners so this method works great for both of us. Of course, I'm there if he has a question and to grade his work, but he usually is on his own and does great. He's doing Bible, Science, Language Arts, and History using Monarch.
Khan Academy (for Math – this is our 3rd year using it). It's FREE and mastery based. We tried Singapore, Teaching Textbooks, all that and finally landed on this a couple years ago. Two thumbs up. We cannot say enough good things about it.
Write Through the Bible Handwriting (again, this is our second year to use it and we love it). Our oldest has always struggled in handwriting for some reason. It just always looked so sloppy, until last year. I'm not sure what it was, but there's something about this handwriting curriculum that just clicked and his writing greatly improved.
3rd Grade:
Alpha Omega Monarch: This will be the first time our middle son has used Monarch or anything online. He's SO excited and I think this is going to be a great fit for him as well. He's doing Bible, History, Language Arts, and Science using Monarch.
Shiller Math: The last 2 years, we've used Singapore Math. While we totally believe in Singapore, it just wasn't working for our middle son. He's more of a hands on learner and we think the Montessori approach is going to work well for him. I'll give you an update in a few weeks.
Write Through the Bible Handwriting: Same as last year, we're doing Write Through the Bible again with our middle son. He did great with it as well last year and why change up a good thing, right?
Kindergarten:
Shriller Math: We're starting with Shriller for him, the first time we haven't started a child with Singapore Math. So far, he's doing great and it's fun. Even to a point of him begging to do more Math and we have to make a cut off time. Pretty great, huh?
Teach Your Child to Read in 100 Easy Lessons: It's what we have used with all 3 kiddos and we LOVE, LOVE, LOVE it so much! It's easy for both parent and child and leaves the child wanting to go farther with lessons. No more crying sessions with your child over learning to read. Promise!
Write Through the Bible Handwriting: He's already having so much fun with his handwriting. My other two hated tracing letters, but this guy is a different story! It's so fun to watch him learn.
We also are doing something a little extra this year. All 3 kids are reading along with me as I read aloud the Who Is/ What Was/Where Is series. Have you heard of them? After we finish each book, we search Pinterest to create something together based on the book. Oh, they're already loving it!
What homeschool curriculum are you using this year? I'd love to follow along your homeschooling journey. You can follow ours on Instagram by following me as well as by searching the tag #tuckerhomeschool. 
Happy Back to School!
I have included affiliate links in this post. When you purchase through these links, I may receive a small commission. Thank you for supporting this site.
Related posts: