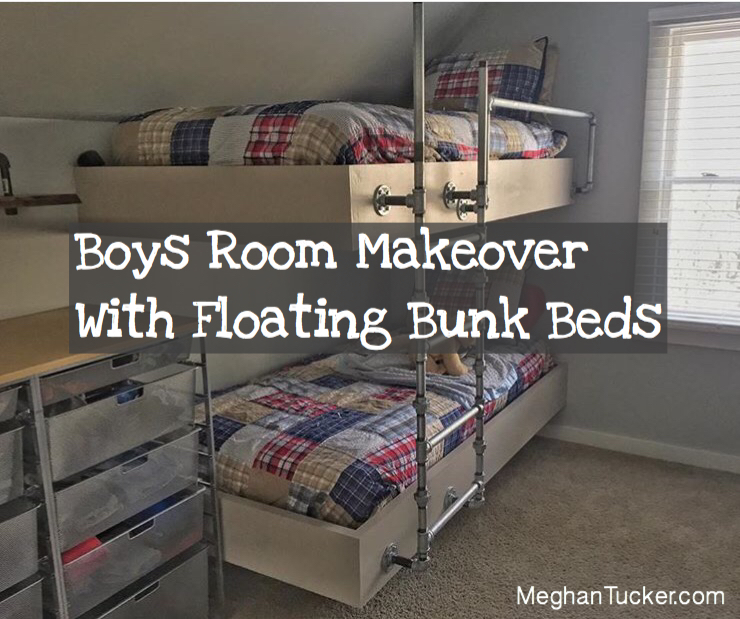 It was time. The small room all 3 of our boys share wasn't put together well. You would walk in the room and suddenly feel cramped. It was dark, small, and very crowded.
We had a very big bunk bed on one side of the room that was black. On the other wall was a twin bed that was dark brown. In between was a tiny space for you to walk through. There's one window in the room but the bunk bed was so big, it covered half of it. Talk about a very dark space. The room was also so small that we couldn't even fit 1 dresser or chest in there with the beds. All of the dressers were in the hallway. Yeah, that had to go.
It was time for a boys room makeover. The first thing we did was paint. As you an see, the paint makes all the difference in a room!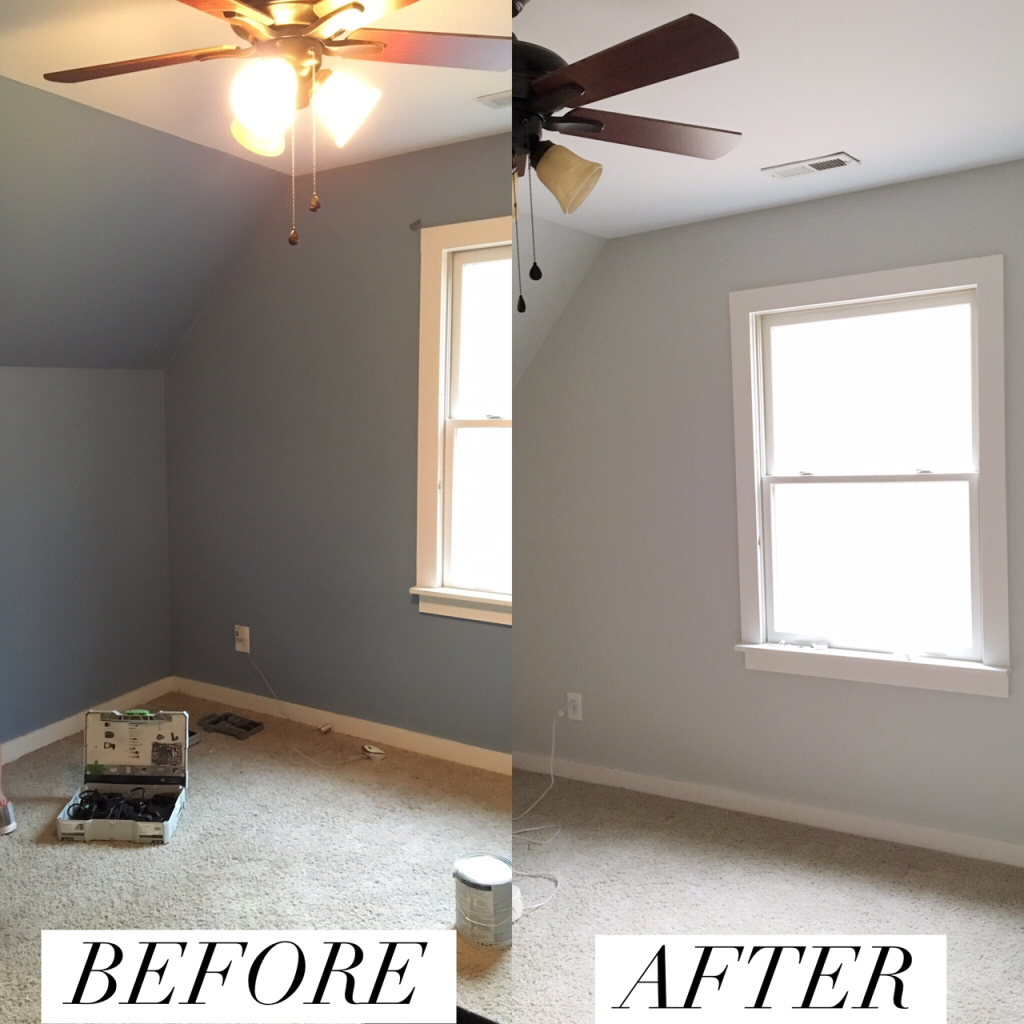 Then, my husband found a way to have bunkbeds in this small space but still seem like a bigger room. What? Yes, I was all about that. So, he took a few days and made custom bunk beds for one side of the room.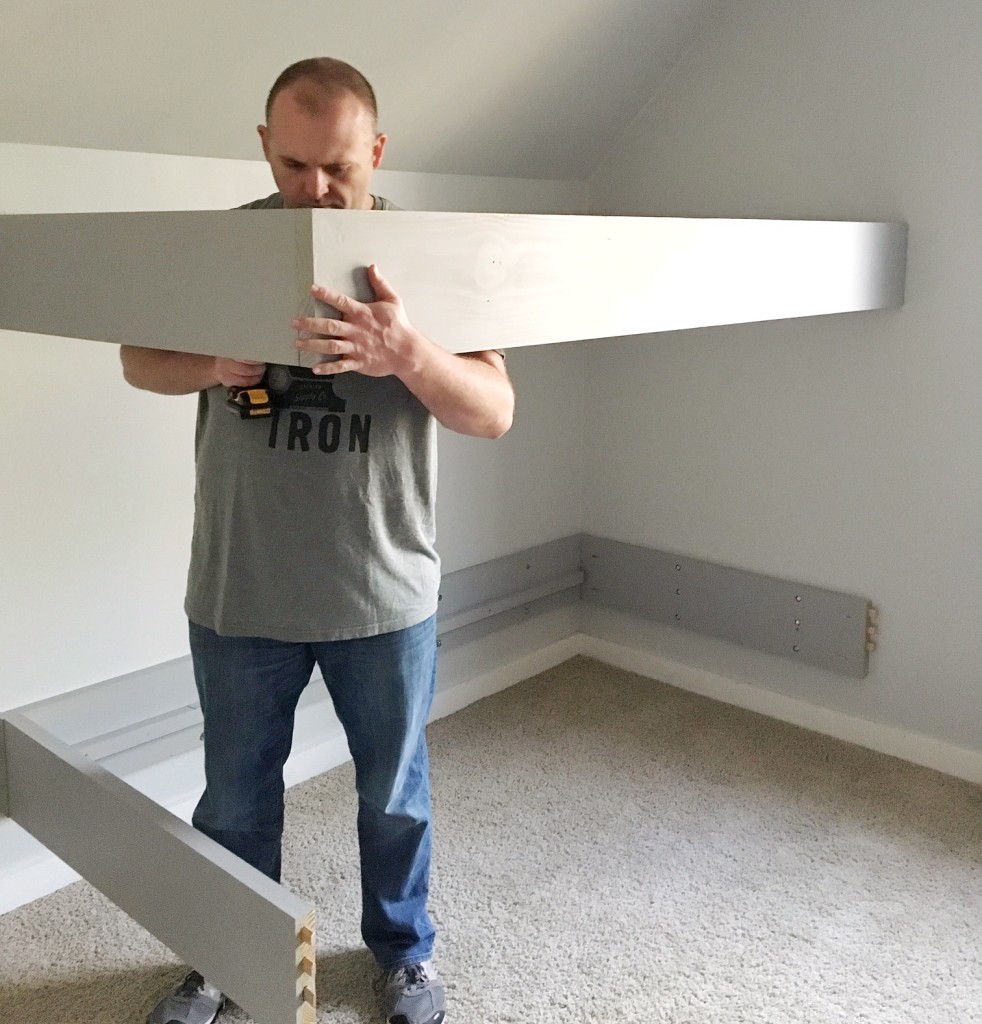 The beds were finally made and installed! We kept the twin bed on one side of the room since we liked that bed so much and thought it would go well with the floating bunk beds. One question we've been asked a lot is what is the weight capacity? The floating bunk beds are bolted into the walls and the metal pipes are really sturdy! My husband has pulled himself up on the railing and bars several times and not a thing moved. They're definitely not going anywhere!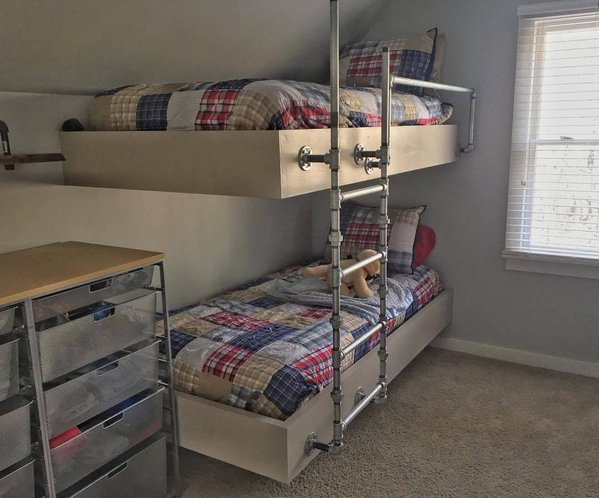 Remember the dresser issue we had? We went to The Container Store (what a heavenly place!) and found these metal drawers that worked perfectly for a dresser. There are two on the bunk bed side of the bed that fit together perfectly. Then, on the other side of the room at the foot of the bed is another metal set of drawers. These are so handy and don't take up a lot of space! Two thumbs up in my book!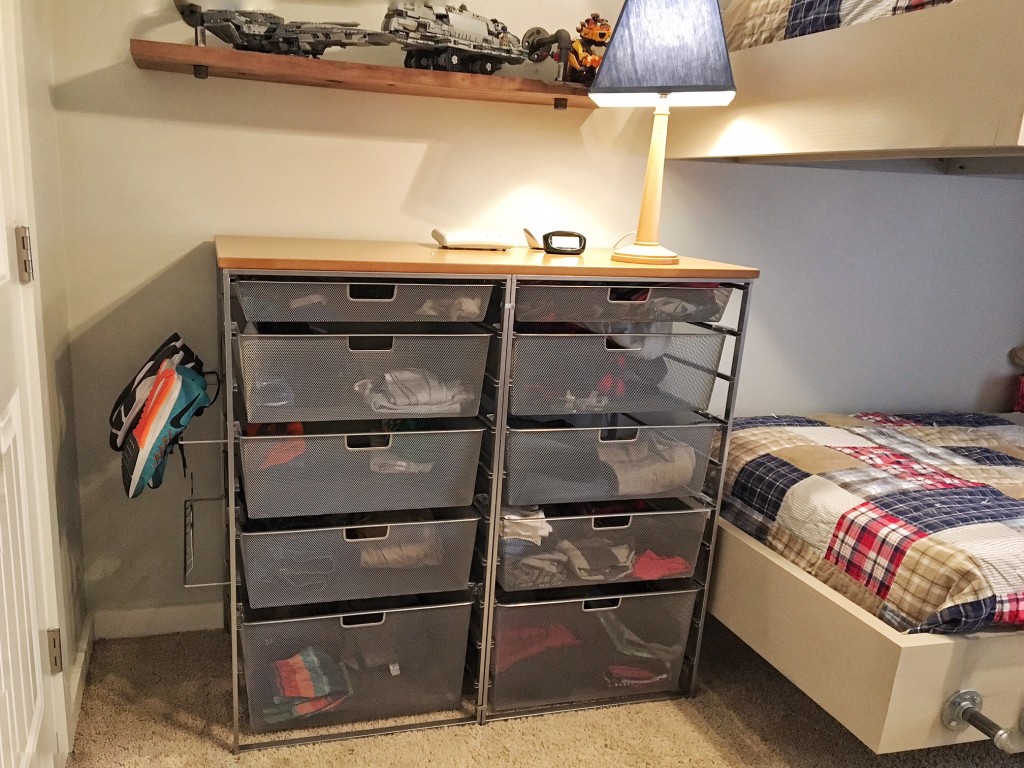 We desperately needed a place for them to have their Lego's displayed since a certain 3 year old little brother kept getting into them and taking them apart. Aren't the shelves my husband built perfect? They go with the entire "industrial feel" of the room. Made out of old barn wood and metal piping, they're simple and perfect. Don't you think?
I wanted something simple yet meaningful on one wall. I wanted to keep the whole room simple and clean. I looked on Etsy and found the perfect sign. I loved all the things I saw that Words to Live By had in her shop. Simple, clean, and amazing! There is a verse we have for all 3 of our boys that I thought would be perfect in their room – 2nd Thessalonians 1:11.  Isn't it perfect? I love her stuff so much, I want you to enjoy it as well. Take 20% off your purchase from Words to Live By by using the code MTUCKER20 in her shop. You can also find her on Instagram and Facebook.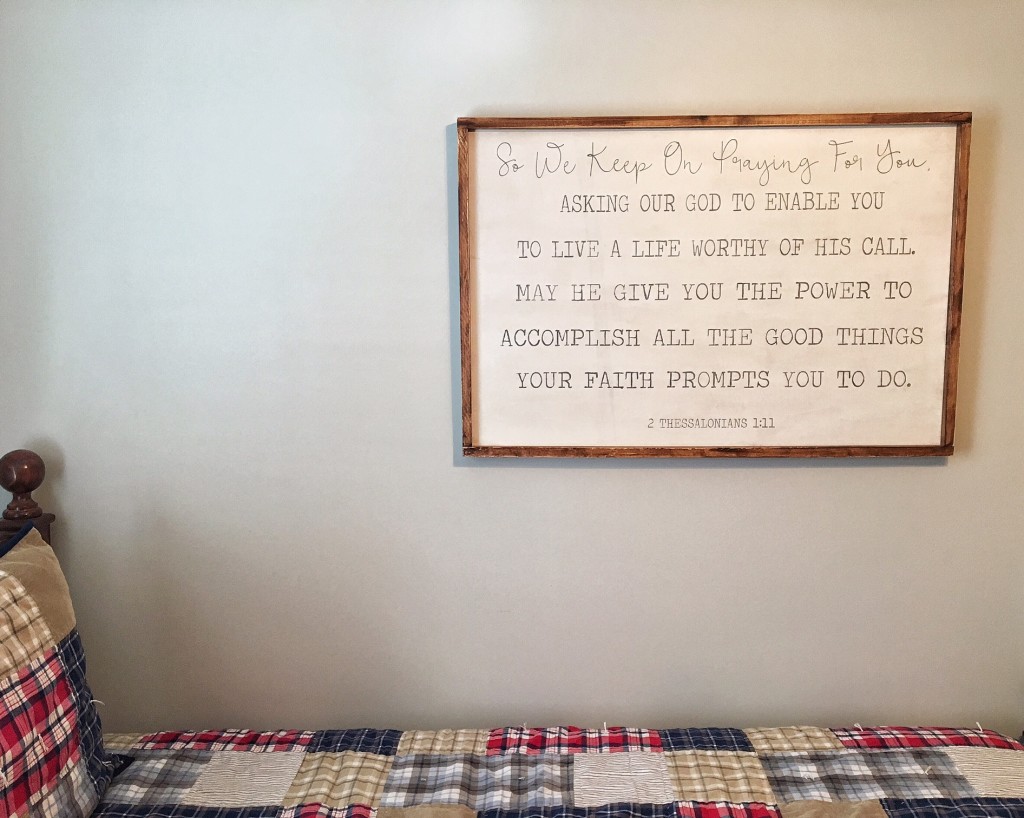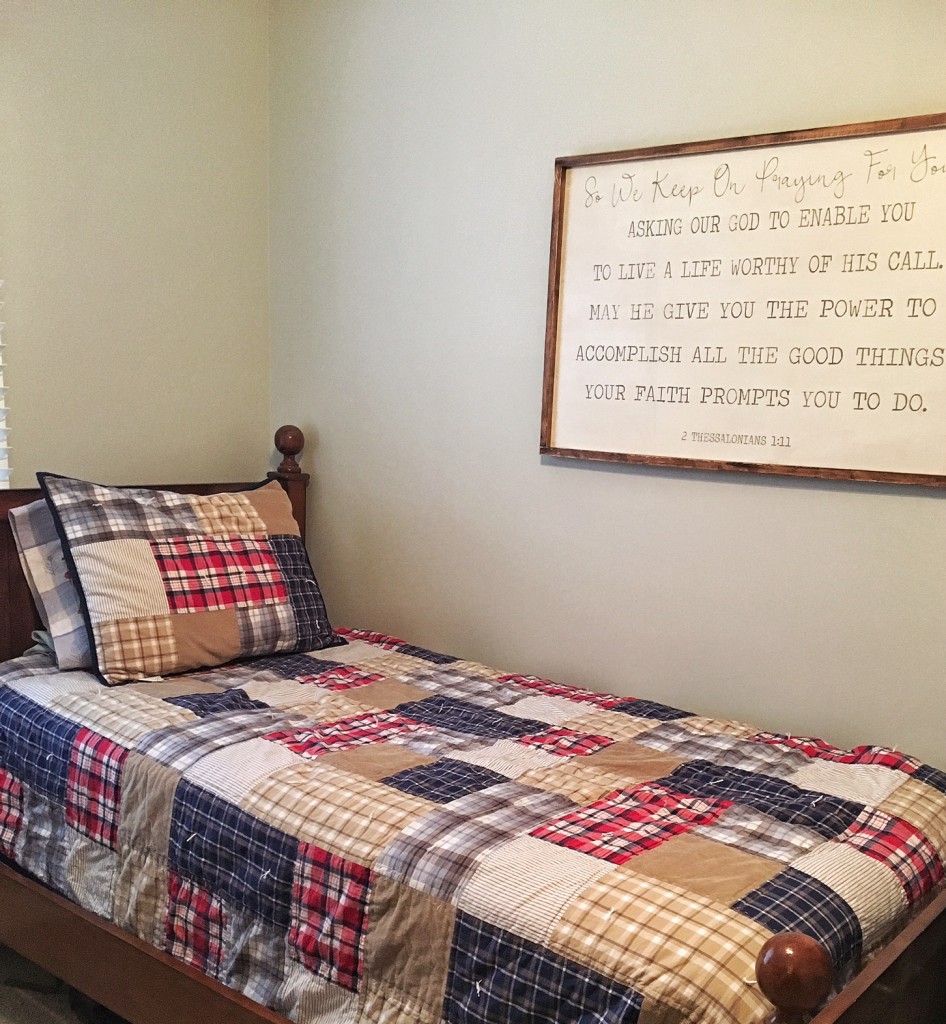 I'm SO happy with how everything turned out and am so thankful for my husband for coming up with this idea and crafting all this on his own. This is a room I feel they can "be in" for many years to come without outgrowing the look and feel of it. Mission accomplished!
Related posts: