We love our Raddish Kids Cooking Subscription Box that comes to our doorstep each month. The boys (all 3 of them) love to cook and look forward to the cute little box arriving. This month, we made Chocolate Peppermint Cookies and they were SO good! They've already requested to make another batch. Maybe we'll do that this week since we're on Christmas break. Christmas baking is one of our favorite things to do together. (use code z6pjpf to receive $10 off your subscription of Raddish Kids)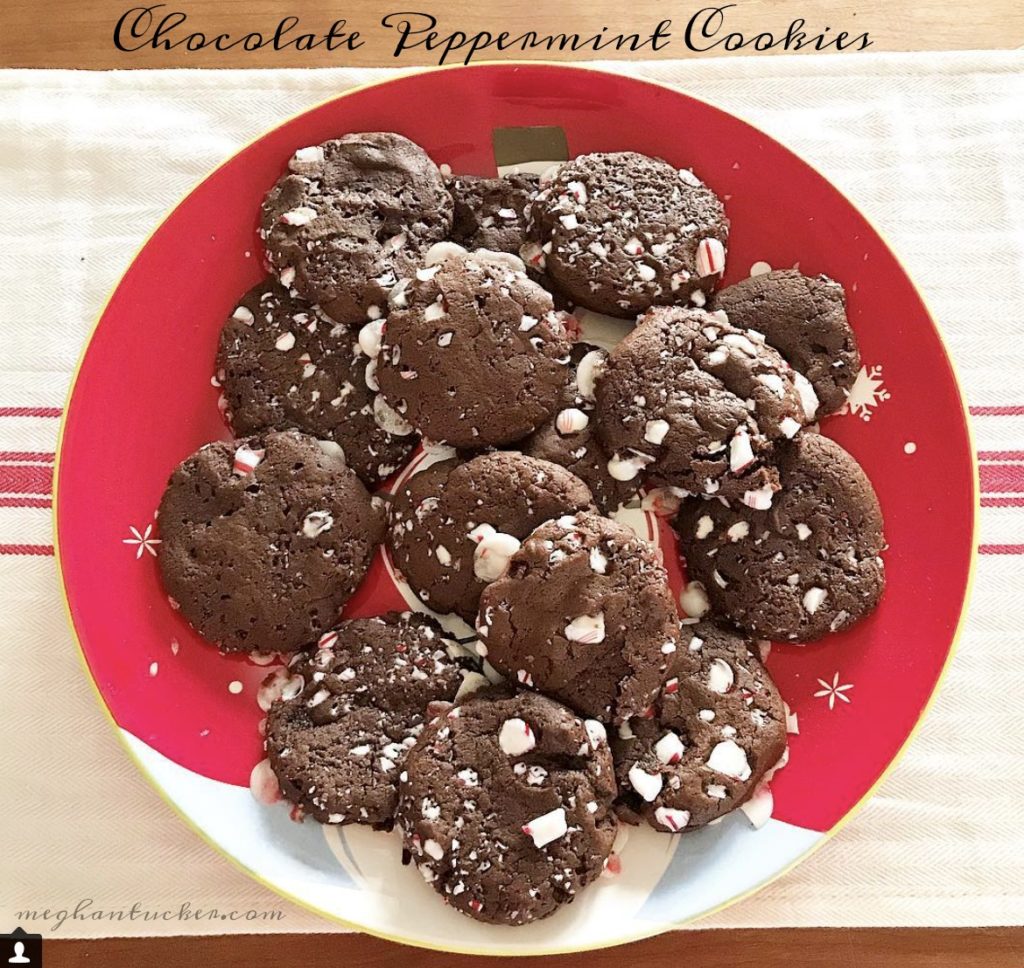 This is just a sample recipe of one of the many great ones you'll receive. 3 recipes delivered to your doorstep along with some fun kitchen utensils and a patch for the kids to put on their apron. It's definitely kids approved! (You can read my full Raddish Kids review here)
*Ingredients:
1 1/4 cup flour
1/2 cup cocoa powder
1/4 tsp. salt
1/2 tsp. baking soda
1/4 tsp. baking powder
1/2 cup butter, softened
1/2 cup sugar
1/4 cup brown sugar
1 egg
1/2 cup semisweet chocolate chips
6 candy canes
*Directions:
Preheat the oven to 350′. Line baking sheets with parchment paper.
Mix flour, cocoa powder, salt, baking soda, and baking powder in a medium bowl. Set aside.
Add buter, sugar, and brown sugar to bowl of stand mixer. Cream on low speed until smooth.
Crack egg into a small bowl. Throw away shell and wash your hands.
Add egg to sugar mixture. Mix well.
Add flour mixture and chocolate chips. Mix until a sticky dough just forms.
Set dough in freezer for 10 minutes.
Meanwhile, add candy canes to a ziplock bag. Use a rolling pin to crush into very tiny pieces. Add to small bowl.
Scoop rounded tablespoons of dough. Roll each cookie between your palms to form a tight ball.
Lightly roll each dough ball in crushed candy canes. Set on baking sheets, 2 inches apart.
Gently flatten cookies into thin disks using the palm of your hand.
Bake 12 minutes. Cookies will still look soft when done. Cool until firm, 10 minutes.
Don't forget to grab your subscription box and save $10 today! (use code z6pjpf to receive $10 off your subscription of Raddish Kids)
SaveSaveSaveSave
Related posts: