I recently started really using our Instant Pot and now have a huge addiction. It's the easiest and quickest way to prepare dinner. When you have a family or are cooking for a crowd, this is the way to go! I recently tried an Instant Pot Cinnamon Apple recipe from The Pilgrim Life and absolutely fell in love. It's the best breakfast, dessert, or snack, and my kids can't get enough!
Most recipes are just a few ingredients and take 30 min or less to cook. Yes, you heard that right.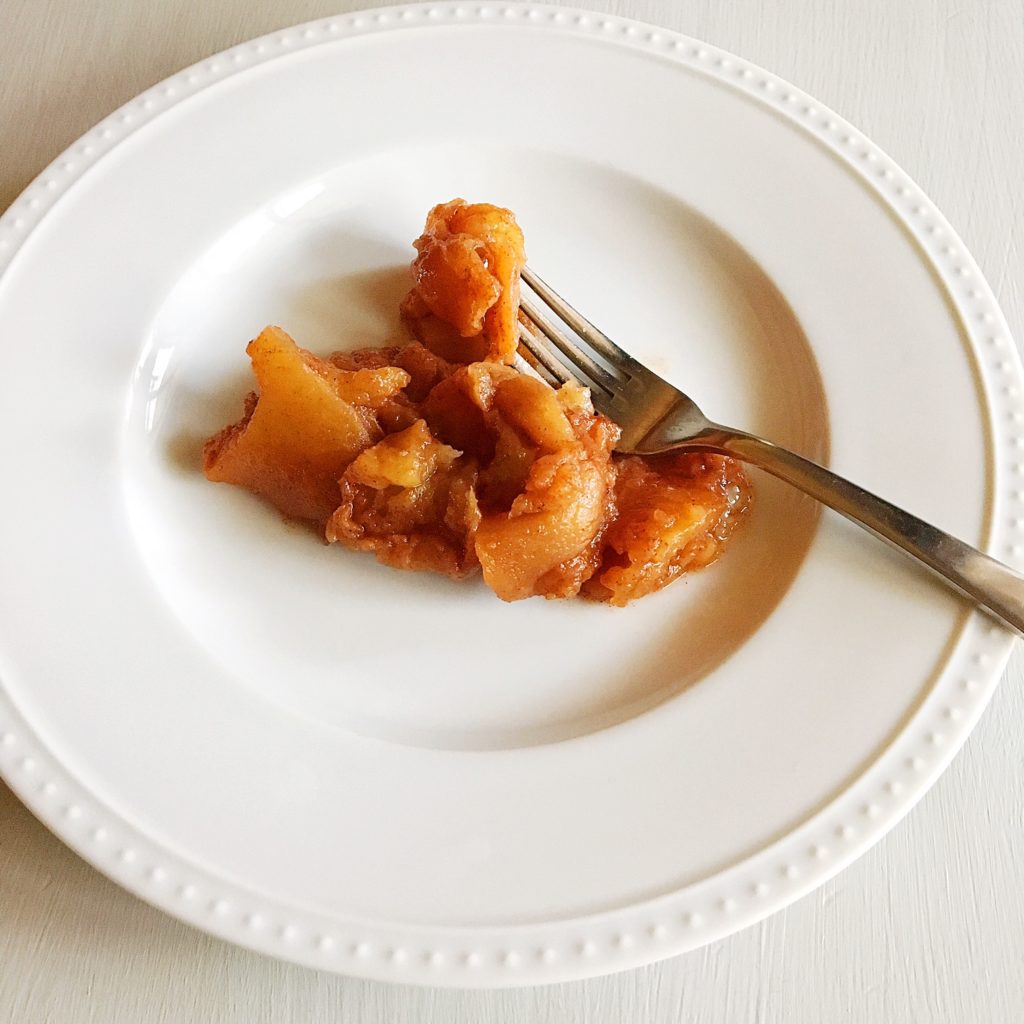 *Ingredients:
3 apples (we use gala)
1 heaping tsp cinnamon
1 heaping tsp maple syrup
*Directions:
1. Peel, core, and slice the apples. I have this tool that does all at once.
2. Combine apples, cinnamon, and maple syrup in the Instant Pot. Stir quickly to coat the apples.
3. On the Instant Pot, press "manual", then set the timer (using the plus and minus buttons) to 2 minutes. Quick release. Serve immediately or remove lid and keep warm until you're ready to gobble down.
Enjoy!
What are some of your favorite Instant Pot recipes? I'm always looking for new ones to try.
I have included affiliate links in this post. When you purchase through these links, I may receive a small commission. Thank you for supporting this site.