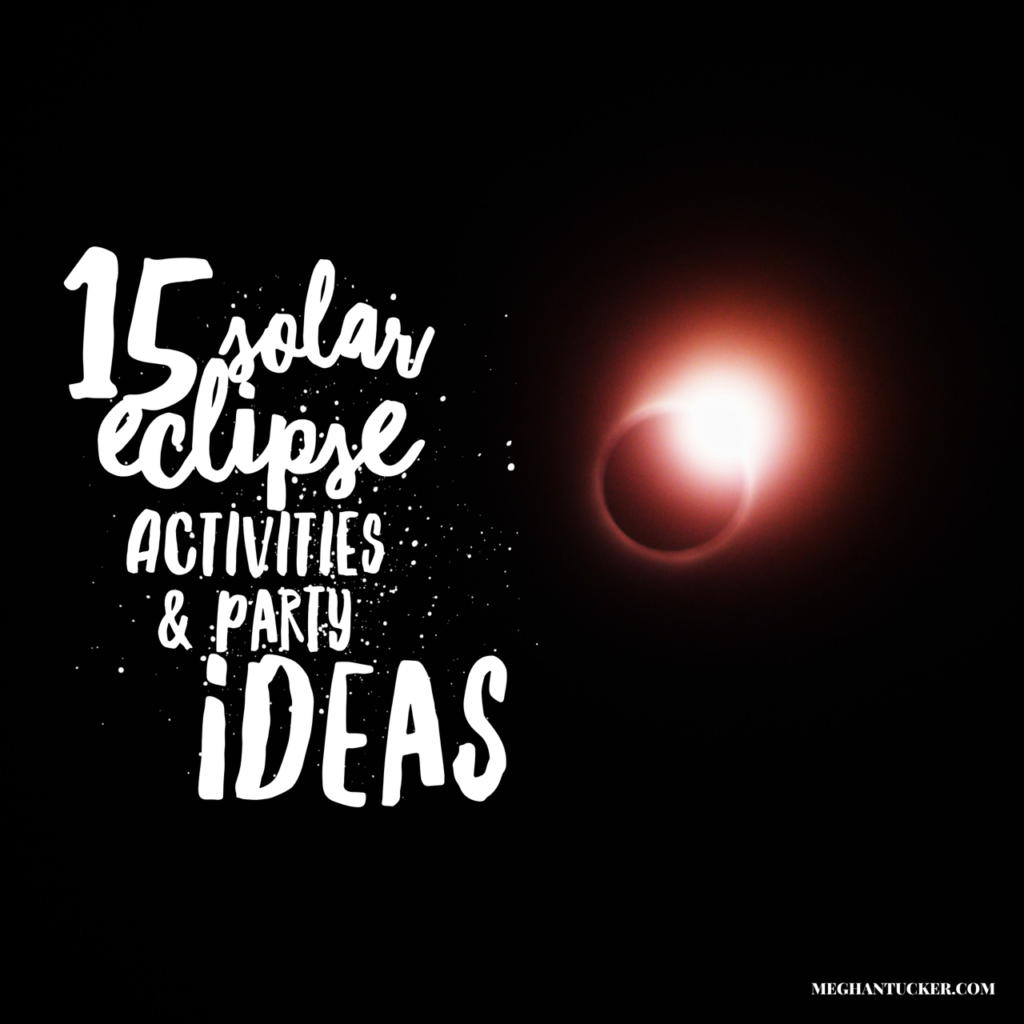 We are less than 2 weeks away from the Solar Eclipse and our family can't wait. With it being a once in a lifetime thing, we're turning it into a party and doing some learning along with it. Here are 15 fun things to prepare for your Solar Eclipse party or to use with your kids leading up to the big day.
How are you celebrating the big event? You can follow my Solar Eclipse board on Pinterest HERE.
I have included affiliate links in this post. When you purchase through these links, I may receive a small commission. Thank you for supporting this site.
Related posts: