Asheville is one of our favorite places to visit for a long weekend getaway. Our family has a cabin up in the mountains near there, so anytime we can get away, thats usually the first place we head.
This past weekend, I had a girls trip to Asheville with a dear friend and it was so relaxing! No one was asking me for a snack or asking to stay up later. It was great to enjoy sleeping in and not having a care in the world.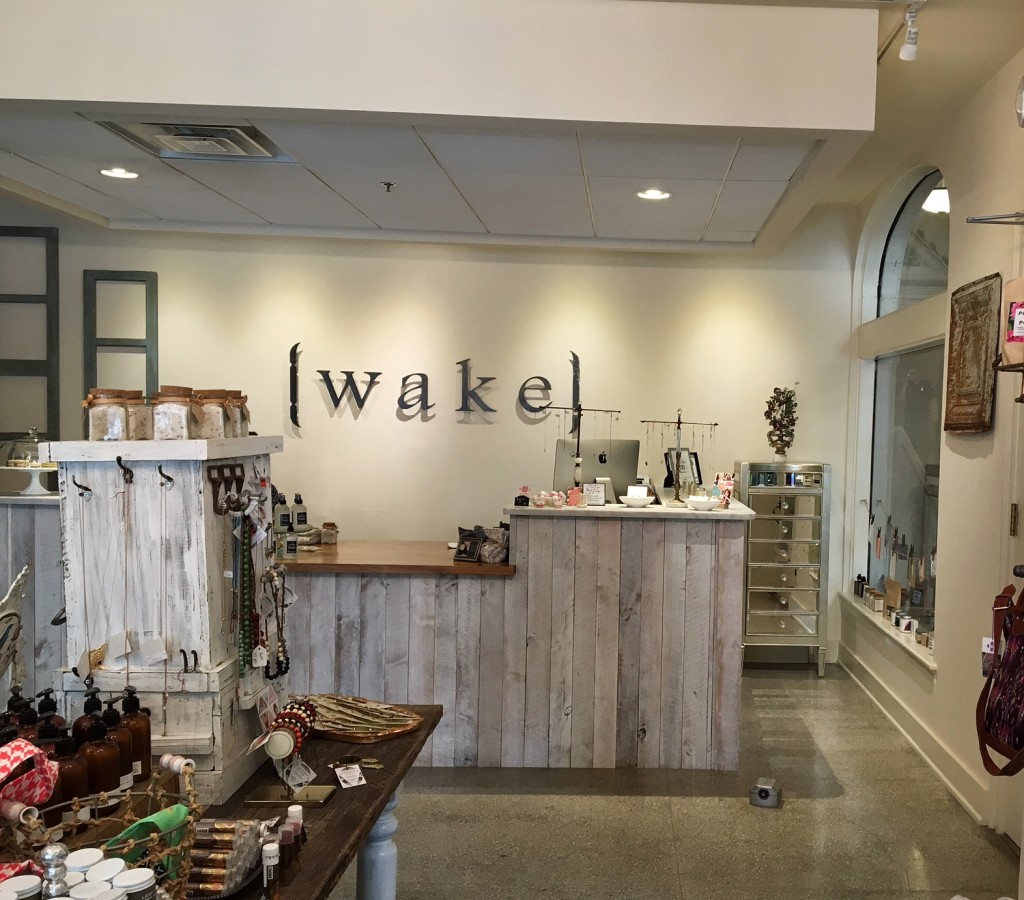 I found Wake Foot Sanctuary online a few days before our trip and after reading the reviews on TripAdvisor, I knew it was somewhere we had to go while on our little getaway
The concept, although unusual, is really quite simple & familiar. Arrive, cozy up on a couch or chair, and slip your feet into a luxurious warm soak of your choosing. Sink deeper into relaxation and well-being by selecting one of their signature add-on massages (like a foot and lower leg, or a head, neck, and shoulder massage) to enjoy. Leave your to-do lists at the door and enjoy a unique experience of repose and wellness. All of their foot soaks are handmade for you using apothecary products, soaps, pure oils, and salts.
We arrived and I immediately said "Oh, this is my kind of place." It was very serene and you immediately felt relaxed, even before the treatment began.
After you check in, you slip on a pair of soft slippers, leave your shoes at the door, and arrive in a quiet, low lit room with comfortable chairs and couches.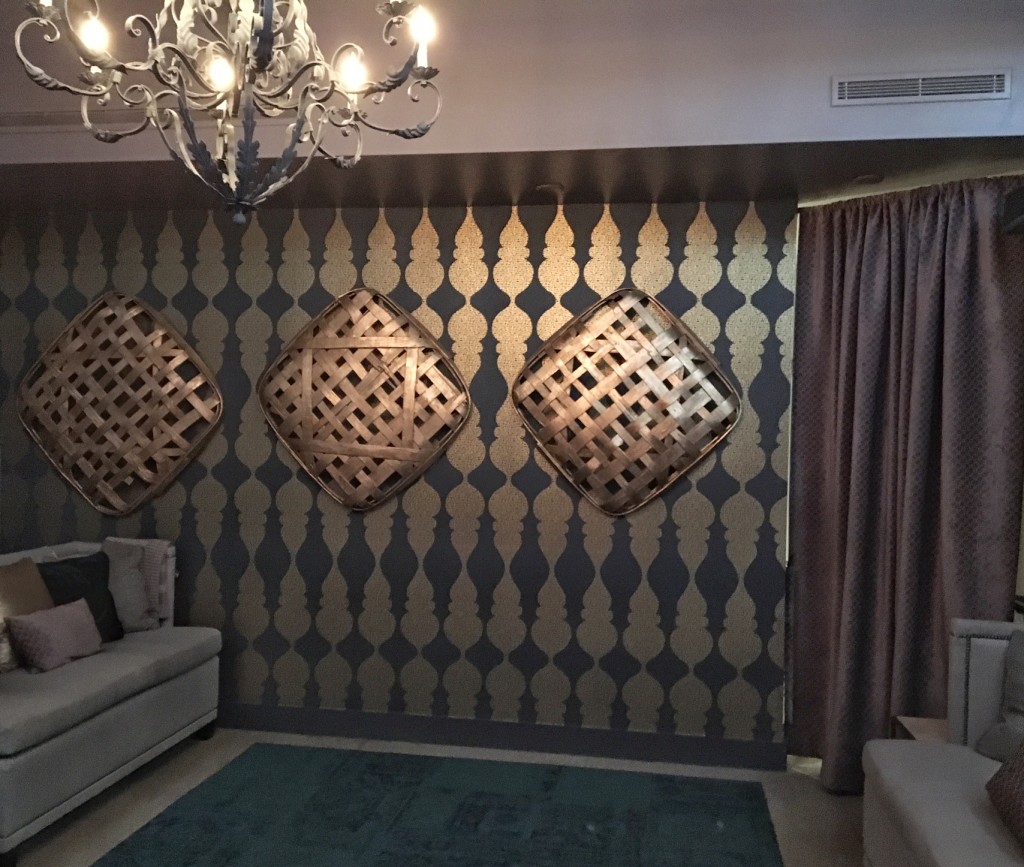 They fill your basin with the soak you chose, bring you tea, cookies, and a warm neck wrap. The soak begins and lasts for about 45 minutes. It's absolutely wonderful and is so relaxing! After about 15 minutes or so, your massage begins and you may almost fall asleep.
This is the best concept and cannot believe I did not know about Wake until now. What I've been missing!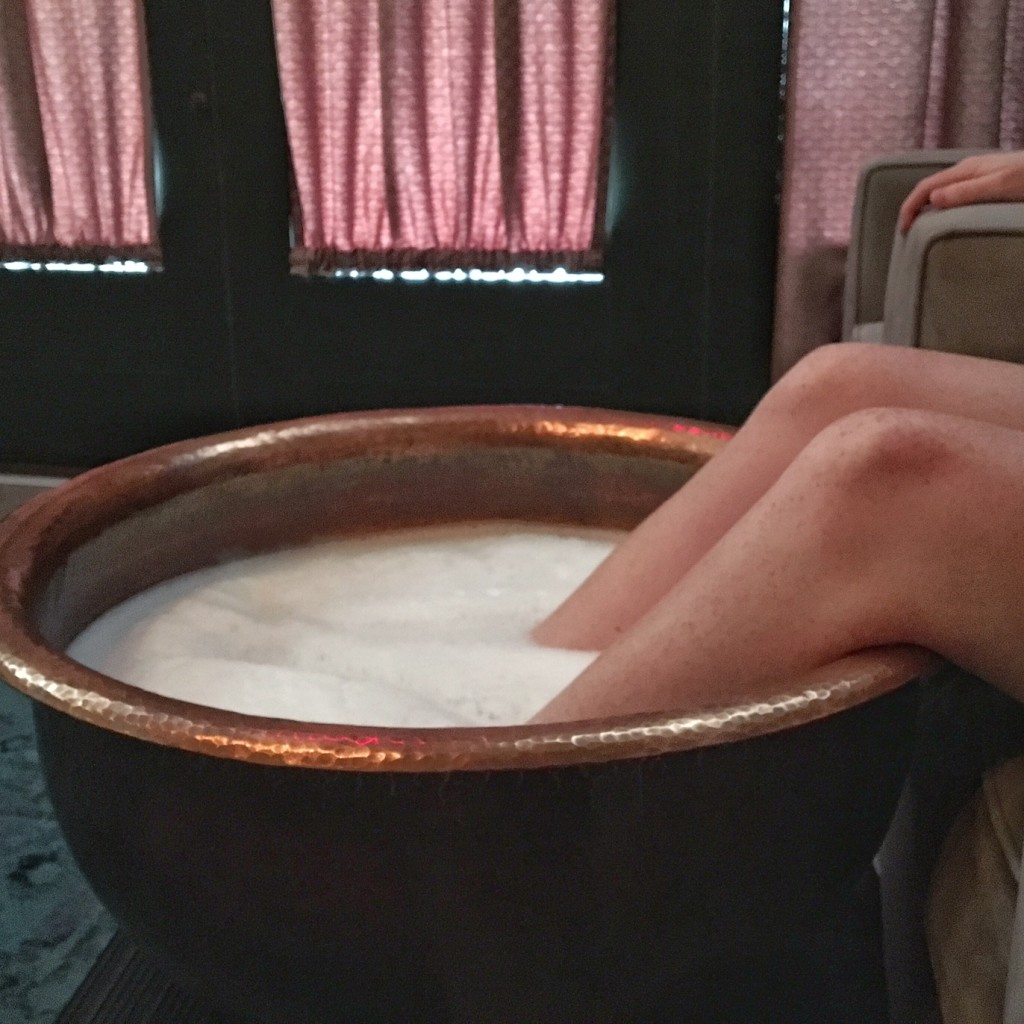 I plan to go back the next time we are in the area and I'm already looking forward to it! I'm so excited to partner with Wake Foot Sanctuary and Spa in giving away some goodies. We're giving away a Wake brand neck wrap and bath salt set to one of you lucky folks! I'm sad I didn't purchase one of these neck wraps when I was there last week. That will be the first thing I purchase the next time I'm there.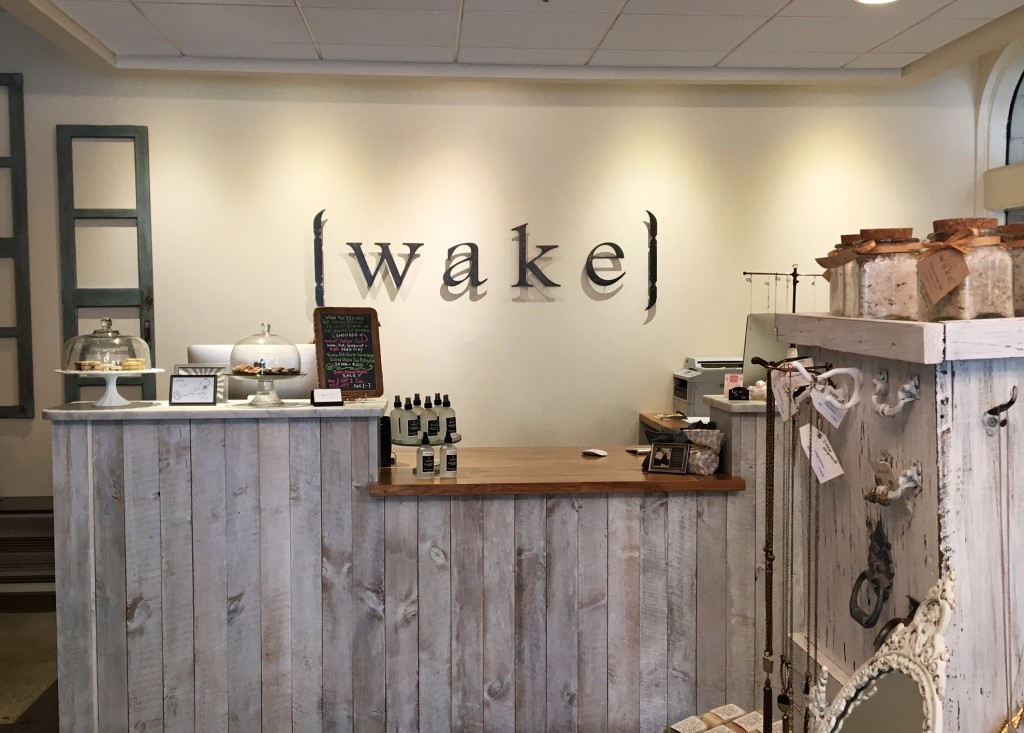 How do you enter the gieveaway? Use the widget below. For extra entries: Follow me on Instagram, Follow Wake on Instagram, "Like" Meghan Tucker on Facebook, and "Like" Wake on Facebook. Use the widget below to enter. Giveaway ends at 12am CST on 8/12/16. Winner has 24 hours to respond to the email or a new winner is chosen. Open to U.S. Residents only
a Rafflecopter giveaway
Related posts: