Our family visited LEGOLAND Florida in April of 2017. We have three boys so we are considered a Lego family, I guess you would say. They love building and watching all the movies. My husbands family is from central Florida, so we knew the next time we went to visit, we had to make a stop at LEGOLAND. For Christmas this past year, that was the boys gift from us — a visit to LEGOLAND and a stay at the hotel. This theme park and hotel is in Water Haven, Florida, about 45 minutes from Orlando.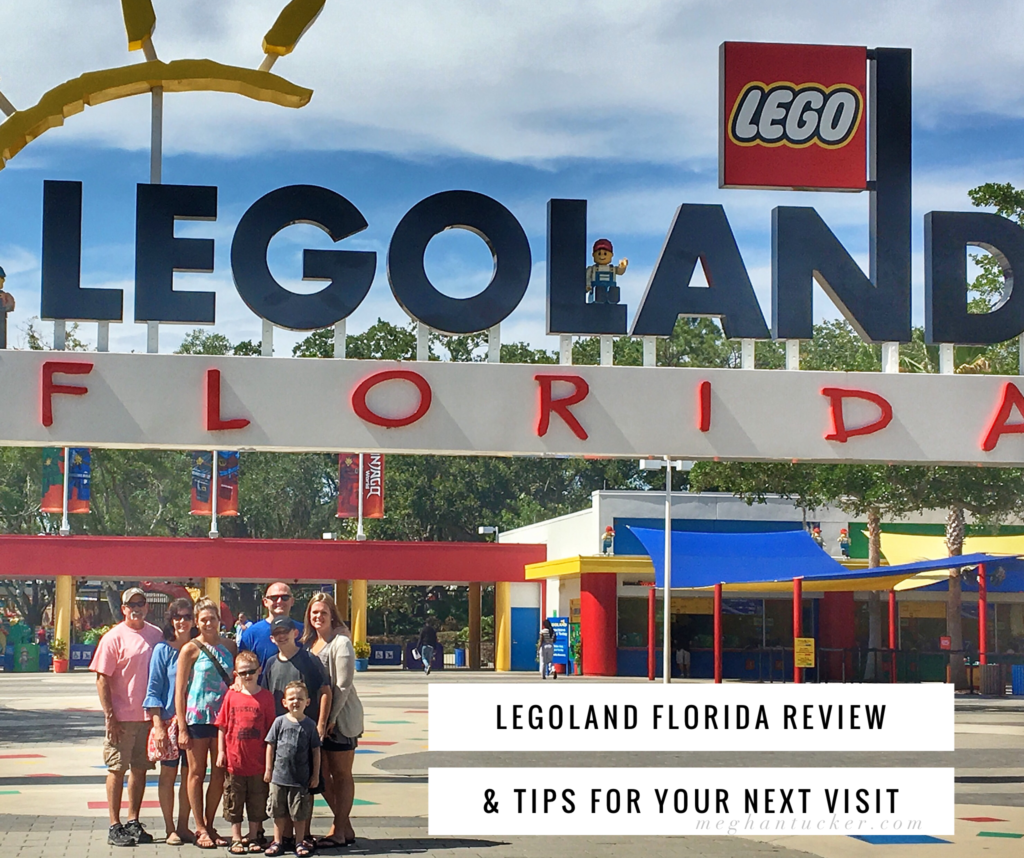 The LEGOLAND Florida Hotel is just yards away from the parks entrance, which was one of our favorite things we learned first about the attraction. No trams to ride, no monorails to get on and off of with kids. You walk 50 yards from the hotel and you're at the park gate. Pretty nice if you're traveling with younger kids like we were.
When we went to book our trip, we looked at the website and LEGOLAND was running a deal for kids are free with paying adults. I've been watching their social media and LEGOLAND runs quite a bit of specials to where going to the park, staying at the hotel, and meals are quite affordable. The Room and Ticket Package is an awesome deal. It's the perfect combo for families who want to visit the park and have a blast, but not spend a fortune.
We let all 3 of the boys pick out which type of room they wanted to stay in. There are different themed rooms throughout the hotel. You can choose from The Kingdom, Pirate, Adventure, or LEGO Friends rooms. Our kids chose the Kingdom themed room. So, within a few easy click on the keyboard, our room and trip was booked.
LEGOLAND Florida has something for everyone, though I do agree that it's geared for ages 5-12. It's such a fun and sweet age and there is just something around every corner for them to do. Our youngest was 5 and he could do everything the older boys (11 and 8) could do. Even as adults, we loved every bit of it.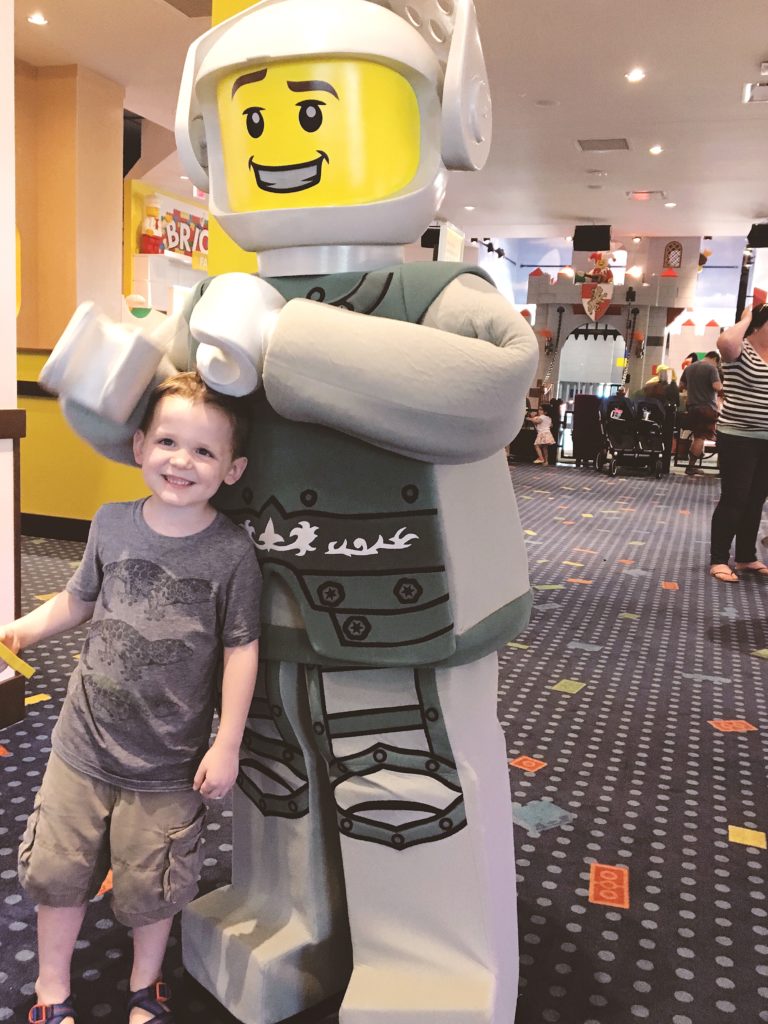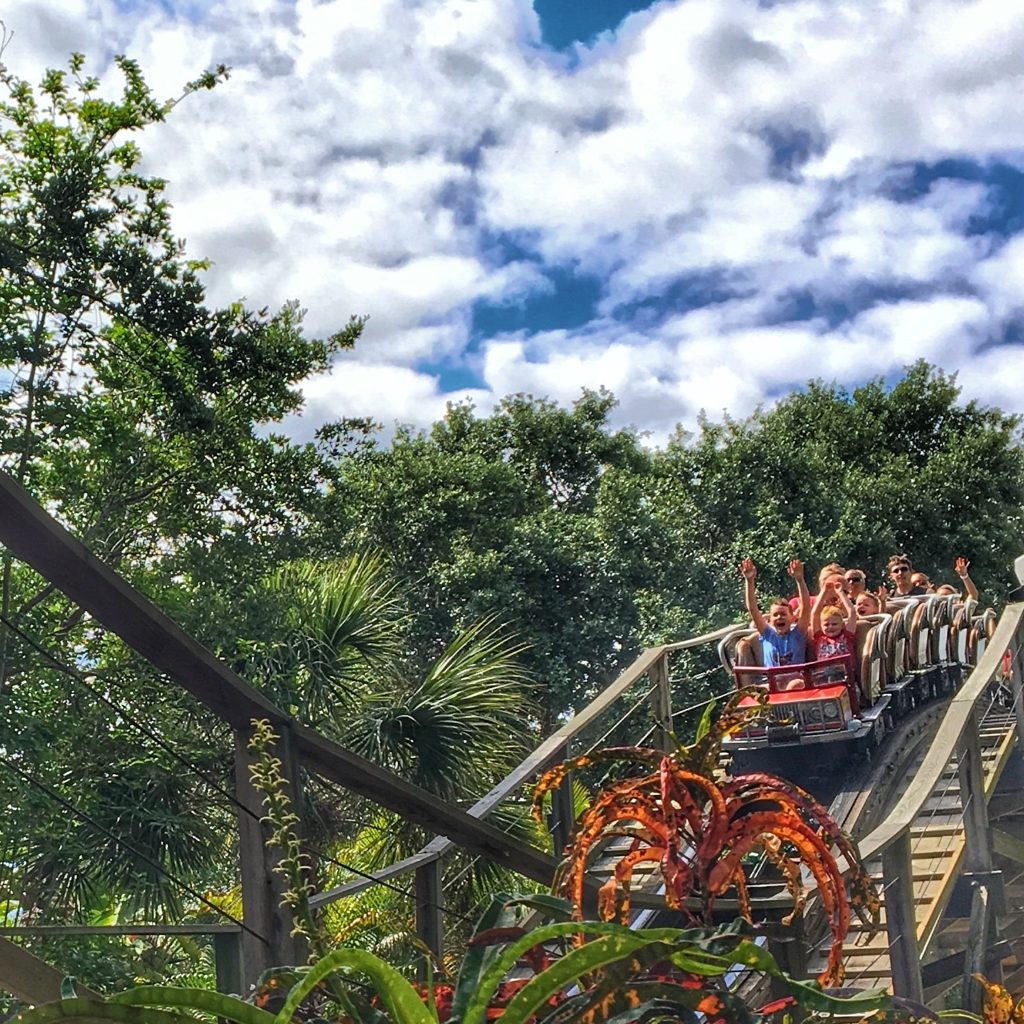 It really is exciting to see all your favorite characters and LEGO friends built out of legos. The park is extremely clean which is a huge plus for us. The staff you can tell REALLY loves their jobs and what they do. So friendly, interactive with the kids, and helpful. Another huge plus.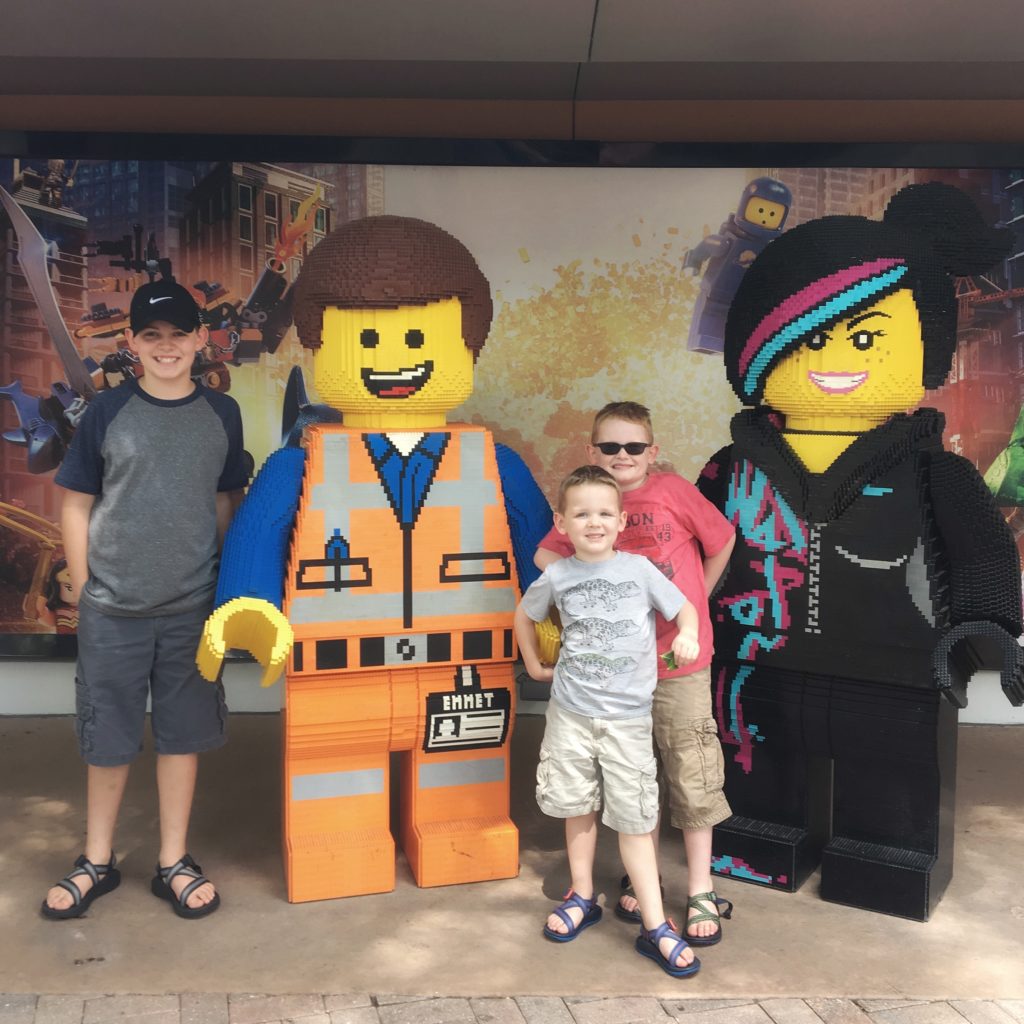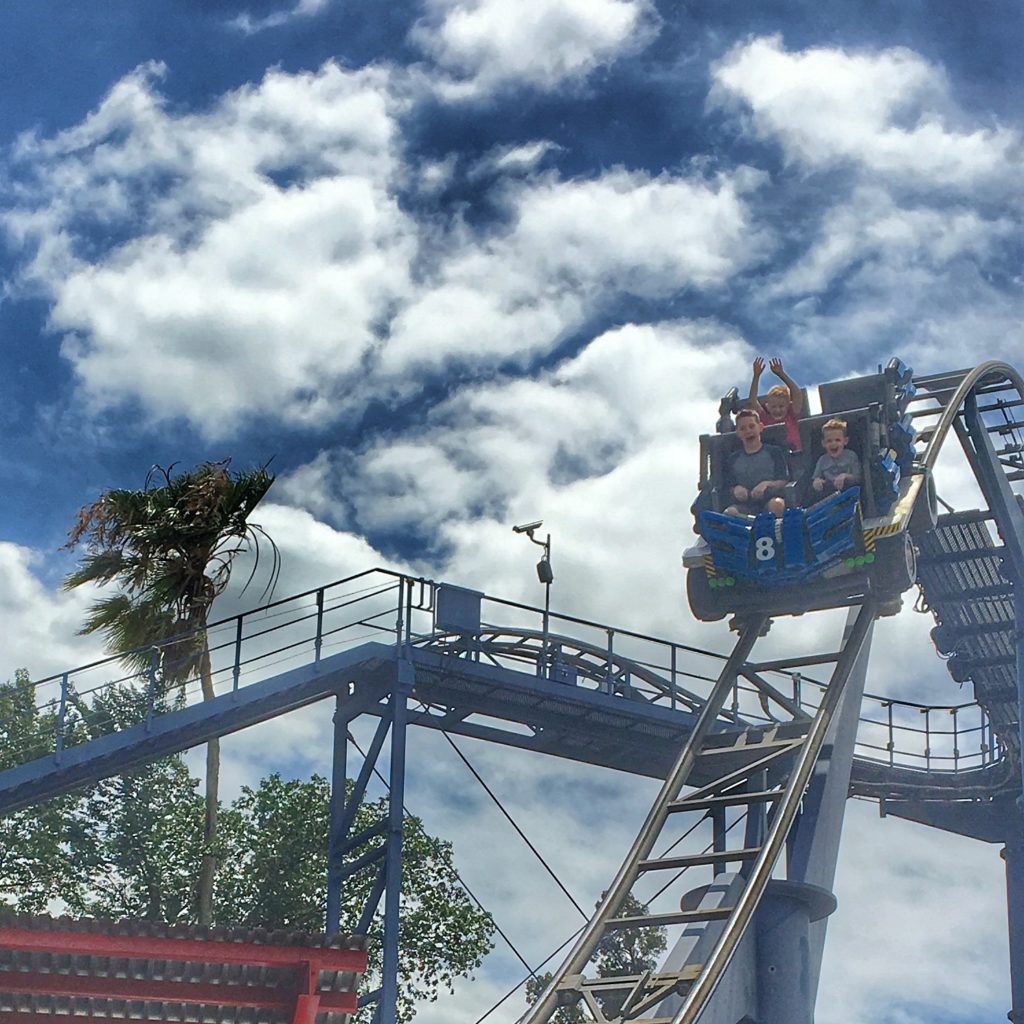 The first day we were there, we arrived at the park around noon and started at the front of the park. We didn't have to wait one time for a ride or show. We walked right up each time. Though, our first day was on a Tuesday, I've heard even on the weekends it really isn't too crowded to where you have to wait a long time. We went through everything, saw a couple shows, and rode everything (even a couple times on some rides) and were finished by 5pm.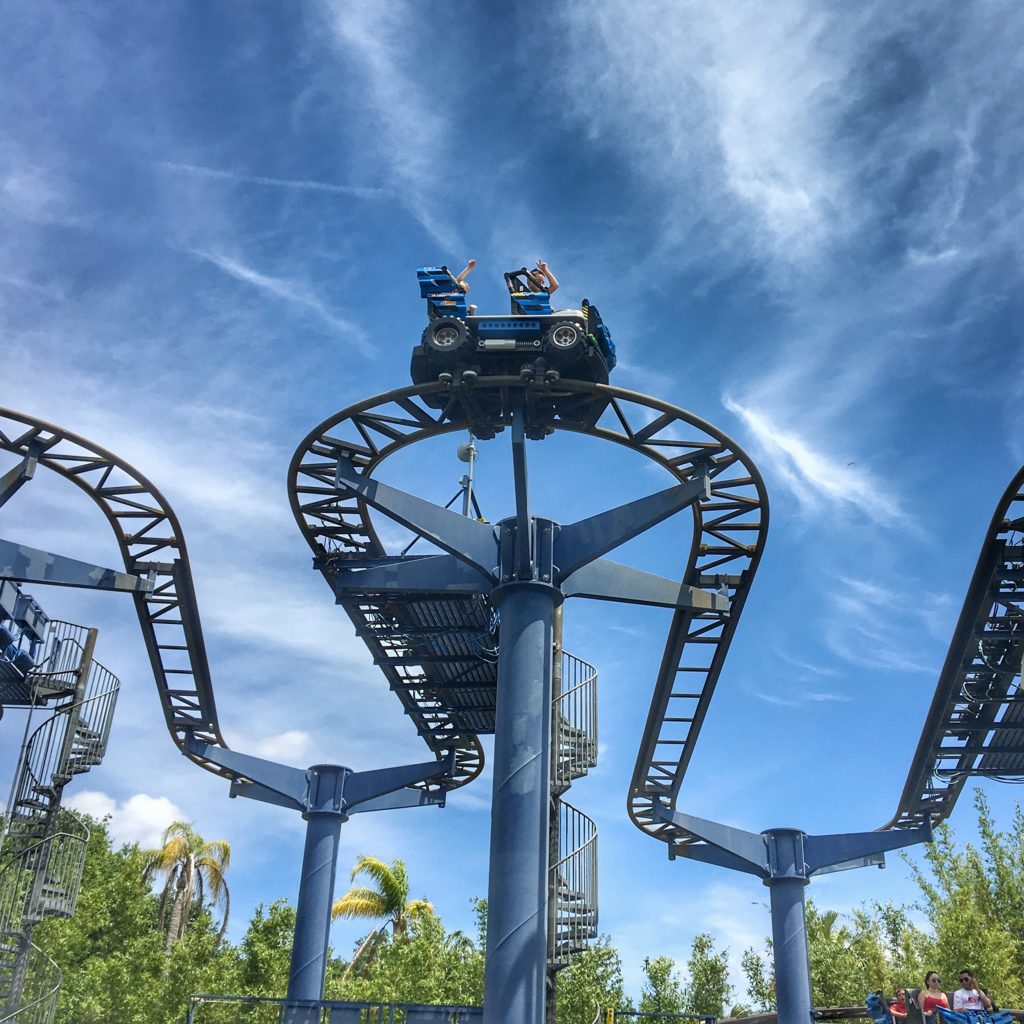 The second day, we arrived at the park shortly after having breakfast and used our "get in early pass" that they give you when you stay at the hotel. That was one of our favorite parts of LEGOLAND. If you stay at the hotel, you can get in the park 30 minutes before it opens. This is GREAT to head to your favorite rides and get a ride or two in before the others make it. We started at the back of the park on our second day and worked out way to the front. Usually, people start at the front and then go to the back of the park. This made it a lot easier to navigate and even ride things 2 and 3 and 4 times in a row.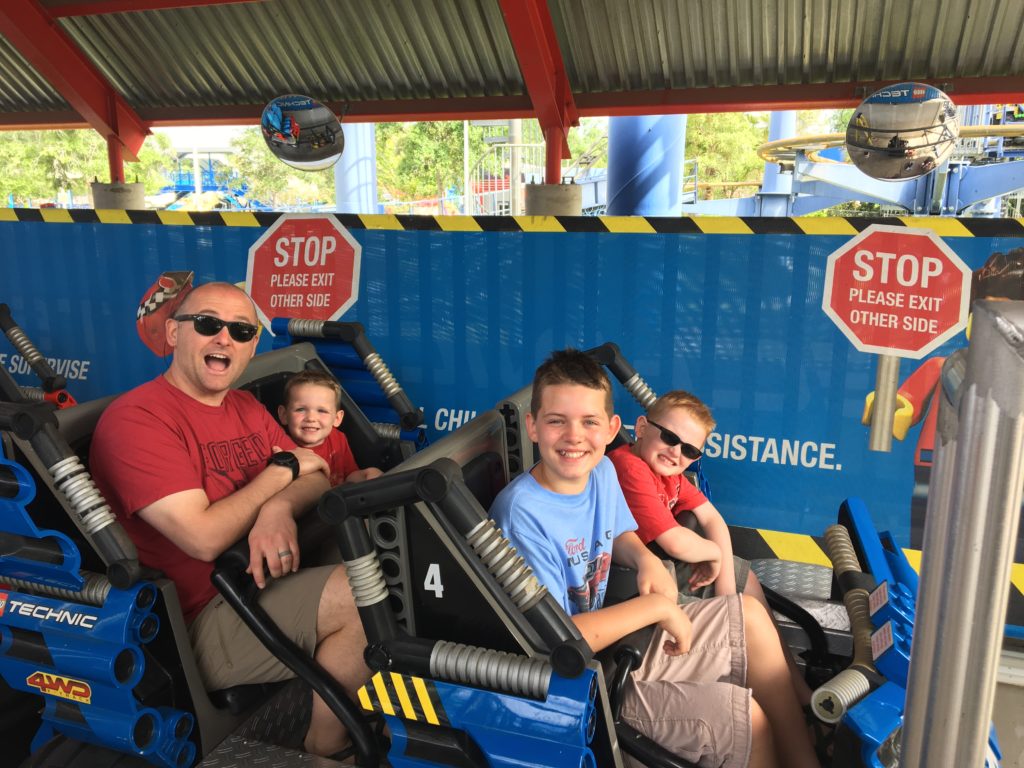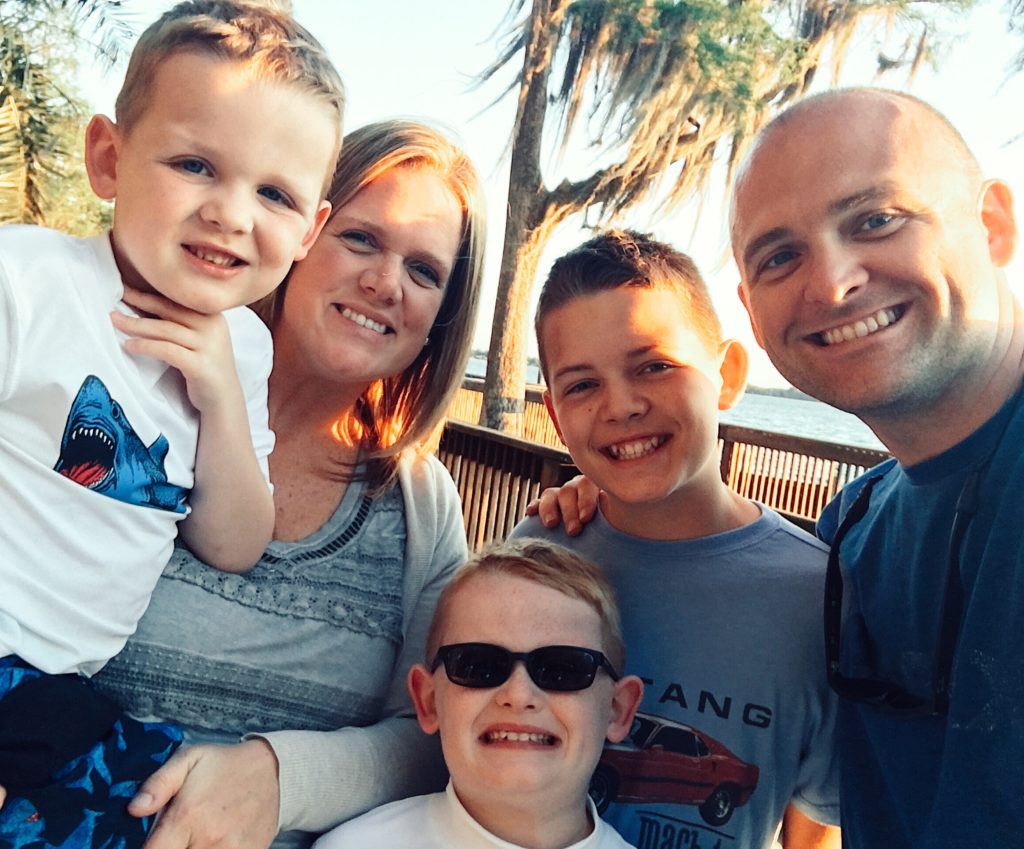 Food and meals at theme parks can be great or just horrible. LEGOLAND in our opinion was great! We were pleasantly surprised with the food choices at the park, the snack options, and how reasonable the prices seemed. The first day for lunch we ate at a panini restaurant called, Panini Grill. It was pretty good. For a snack, we had ice cream and then dinner at the hotel buffet. We aren't big buffet people, so I admit, I was a little skeptical. But ya'll. I mean, this wasn't like your Golden Corral buffet. The BBQ was so good, the sides were even better, and the tiramisu dessert is heavenly. Breakfast the next morning at the hotel was pretty great too. We were surprised at how much we liked the hotel and park food. Two thumbs up from our family of 5. You can view all the dining options on the LEGOLAND site.
A Few Tips & Ideas For You:
Check around for discounts for park tickets. I've seen them in LEGO magazines and LEGO movie DVD's. They are out there. Just look. Also, watch their social media and their website for specific deals and specials they may be running.
Go (if you can) when schools are still in session We have found that the Spring time is beautiful. We were there the end of April with perfect weather and no humidity. The lines were low and we maybe waited 10 minutes one time during the entire time we were there.
Stay at the hotel. It is even more fun for the kids and makes everything so much easier. The dining options are affordable when you stay at the hotel, you can get into the park 30 minutes before they open the gates, and it makes sense when you're thinking of the budget and including food, lodging, attraction tickets, etc.
Our Favorite Rides & Attractions That We Think YOU Can't Miss:
Chima Ride
The Drago (Lego Kingdoms)
Wells Fargo Fun Town
Coastersaurus
Flying School
Ninjago
Ford Driving School
LEGOLAND has a couple new attractions that just opened this year (2017):
Legoland Ninjago World
Legoland Beach Retreat (another hotel)
We cannot wait to plan our next trip to LEGOLAND. In fact, they're already asking for that for their Christmas gift for this year. I'd say it was a hit! We defiantly will be back and cannot wait to stay longer this next time.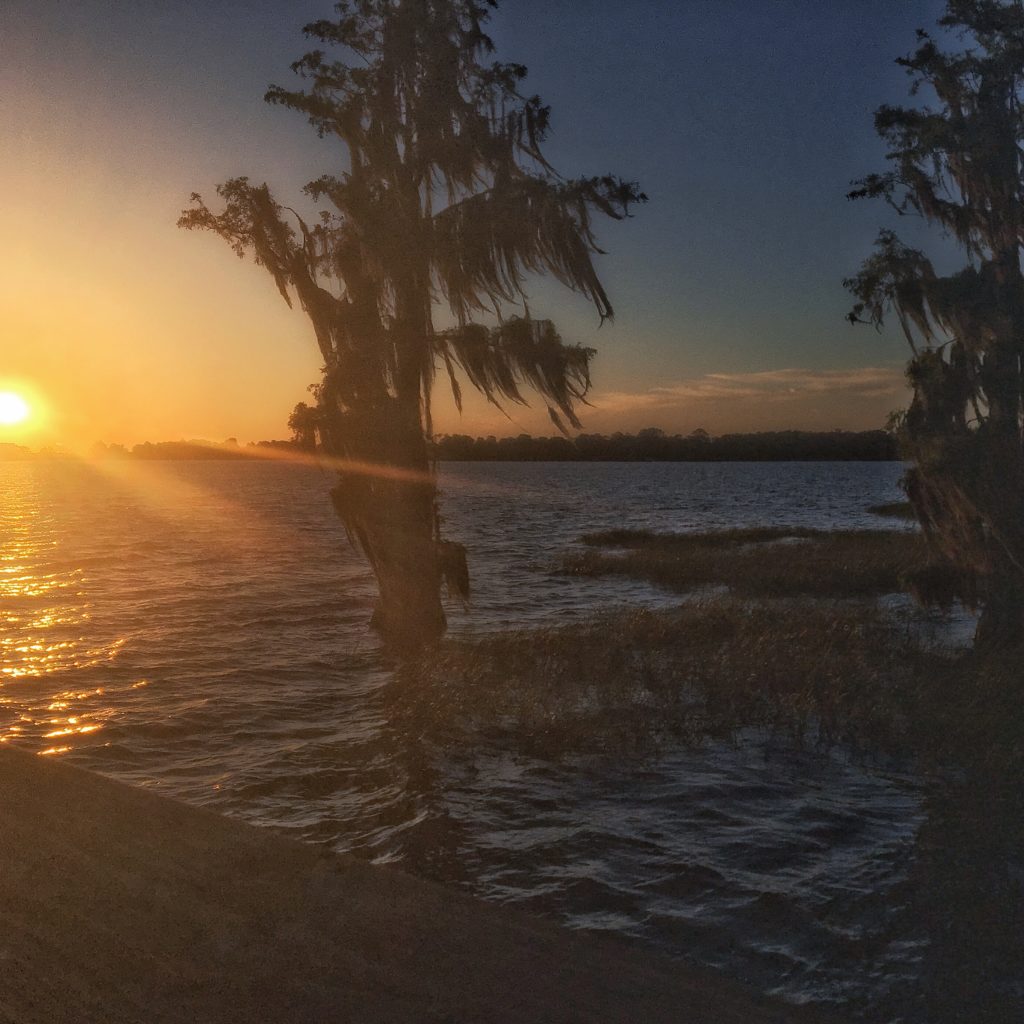 Have you been to LEGOLAND? What were your favorite parts? What tips would you give to someone who has never been? I'd love to hear your thoughts.
Related posts: