Every year, we look forward to these two weeks all year long. Taking a vacation on 30A has become a family favorite. Why?
You're never far from the beach: Whether you are staying on the beach or in a community near the beach, you're always close to the blue water and soft, crystal sand.
The water & sand: The water is a crystal clear color and the sand is so soft, you're constantly running it through your toes. The powdery type sand is a perfect white! I don't know of any other beaches in the U.S. that are this beautiful.
No riffraff: There is zero riffraff. Like none at all. So many other beaches in the U.S. and even on the gulf coast are load, crowded, and have a party atmosphere. Not 30A. It's quiet, calm, and has a family feel. When you ride your bikes down 30A or sit on the beach, you'll see families. When you are out to dinner or shopping in Seaside, you'll see families. It's where families make memories and it's where ours has made plenty already!
Of course I could go on and on about why we love 30A, but we'll save that for another post later on.
This is our second year renting from ResortQuest Gulf Coast. Last year, we visited Carillon Beach with some of our good friends and had a blast. This year, we're enjoying Seacrest Beach on 30A. We checked in and were greeted by the welcoming staff at the rental office. They were so helpful and quick to give us information. Everything was already put together, there wasn't any waiting on their part, which was so nice!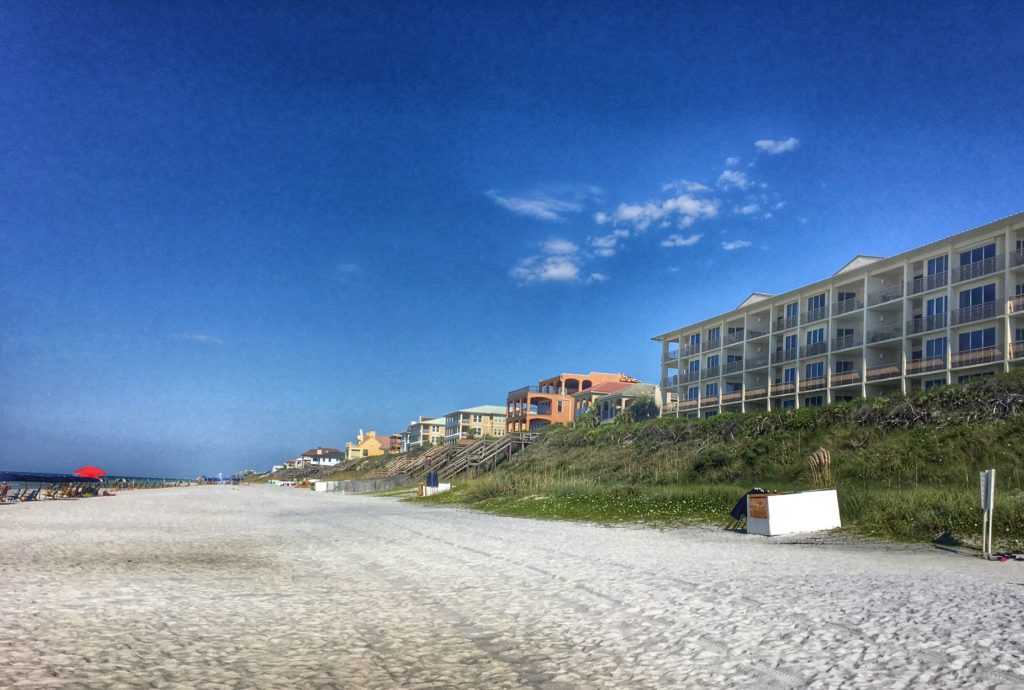 In the past, we have stayed clear from condo's and gone with beach homes instead because of how crowded and loud condo buildings and the grounds seem. ResortQuest was sure that High Pointe was different and that we would have a different feel for the condo beach front living this time. They were right.
Located right on the beach, this multi-unit complex is quiet, spread out, and the perfect place for families. It's a private, gated resort between Alys Beach and Rosemary Beach. There are 5 4-story buildings and the landscaping is immaculate! The pool is one of the nicer pools I've seen when visiting the beach. It has graceful palms, tropical flowers and 6 cascading waterfalls.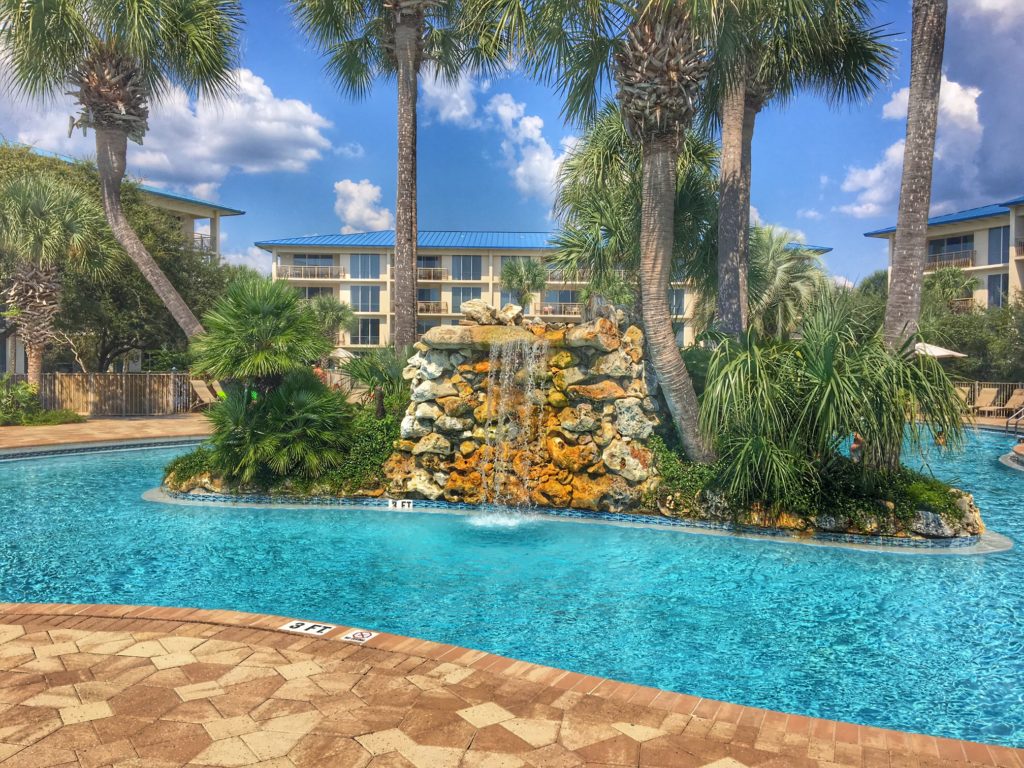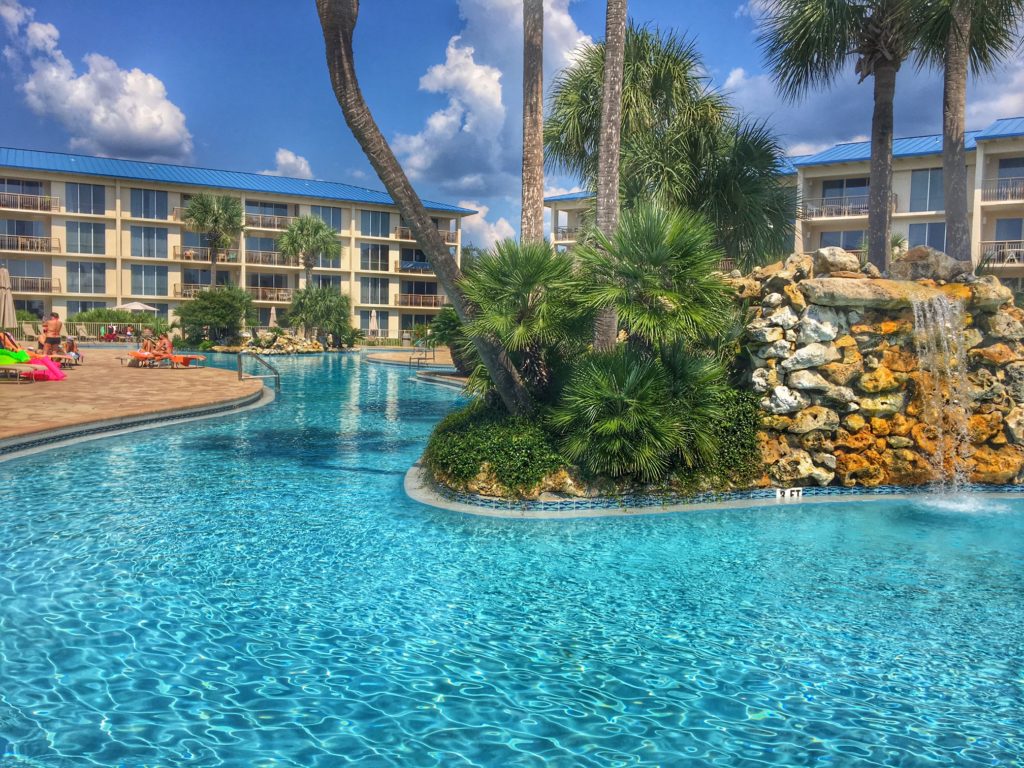 The rentals are either 2 or 3 bedroom and are very spacious inside. Each condo has a full kitchen, a large balcony, and washer and dryer.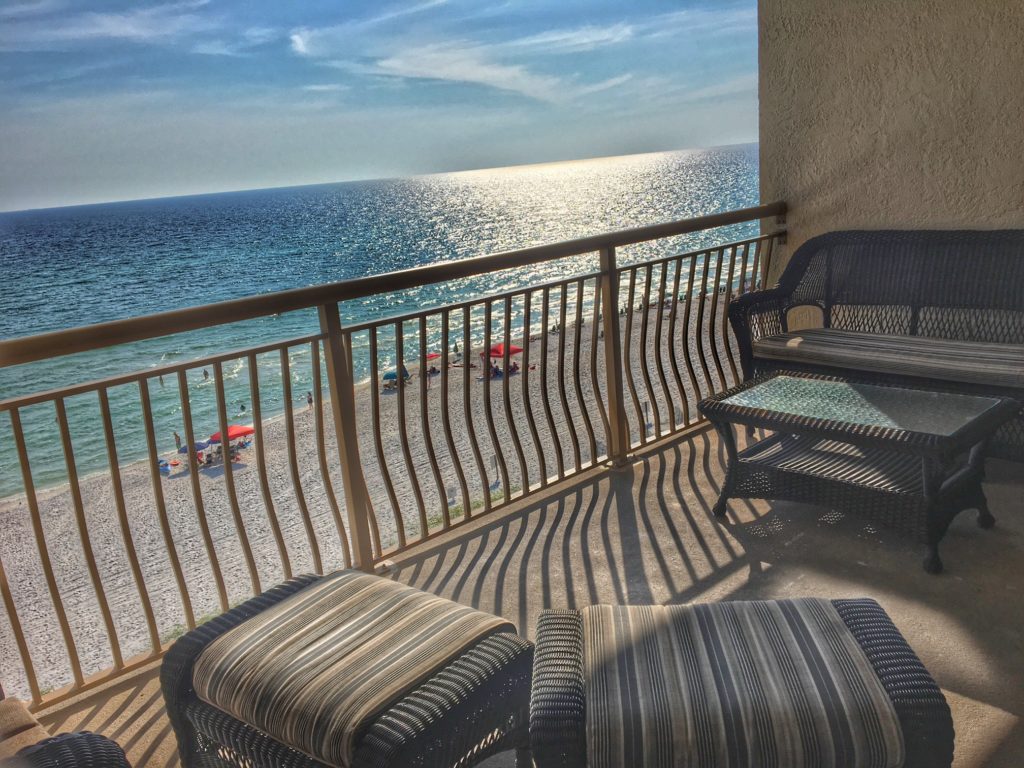 Imagine taking a vacation on 30A and waking up each morning and this being your view. Pretty great, huh?
We had a 2 bedroom unit which was just perfect for our family. The boys shared a room which had a bunk bed and queen bed in it. "Plenty of space and then some", they told me. The master bedroom was very spacious with a king bed and beautiful floor to ceiling windows. The bathrooms were great with many upgrades such as the tile and fixtures.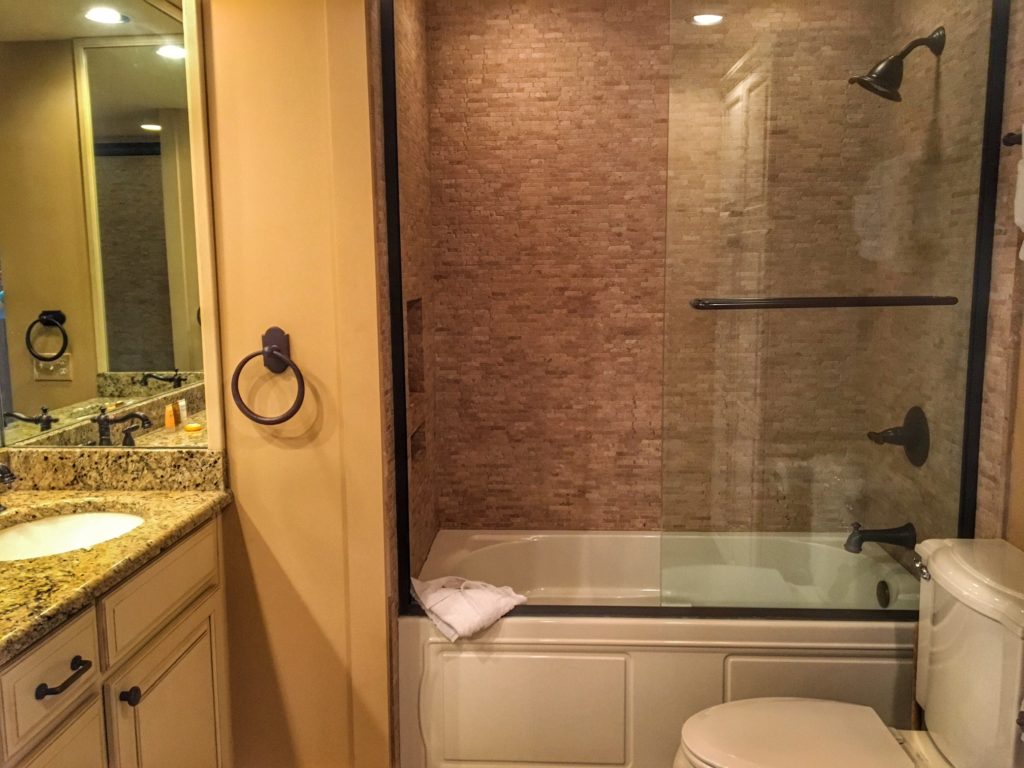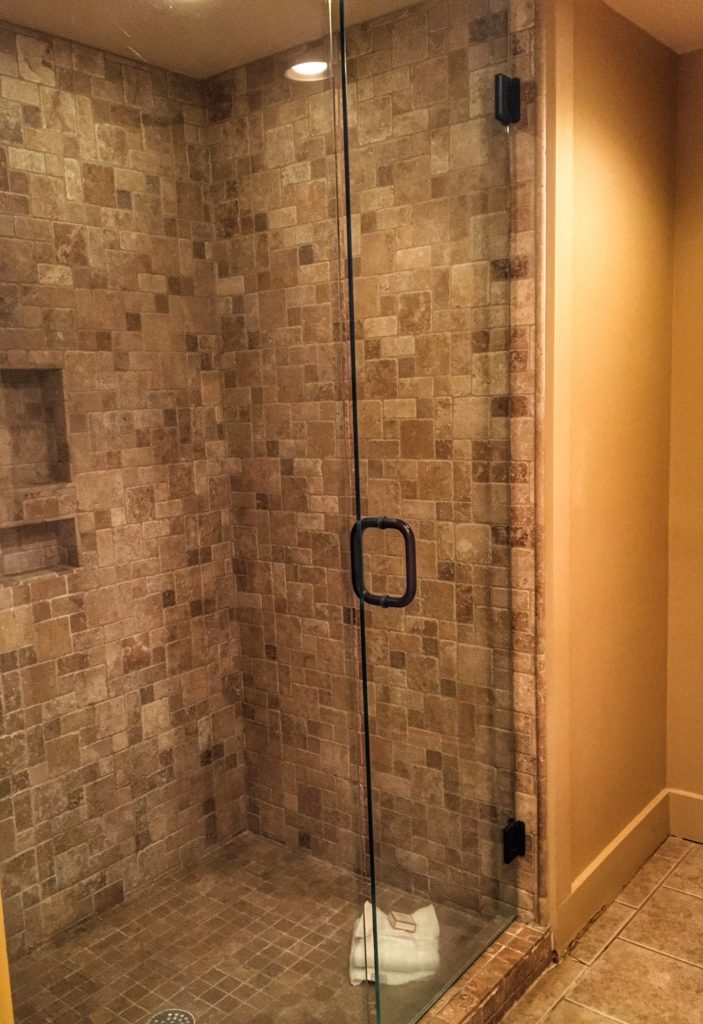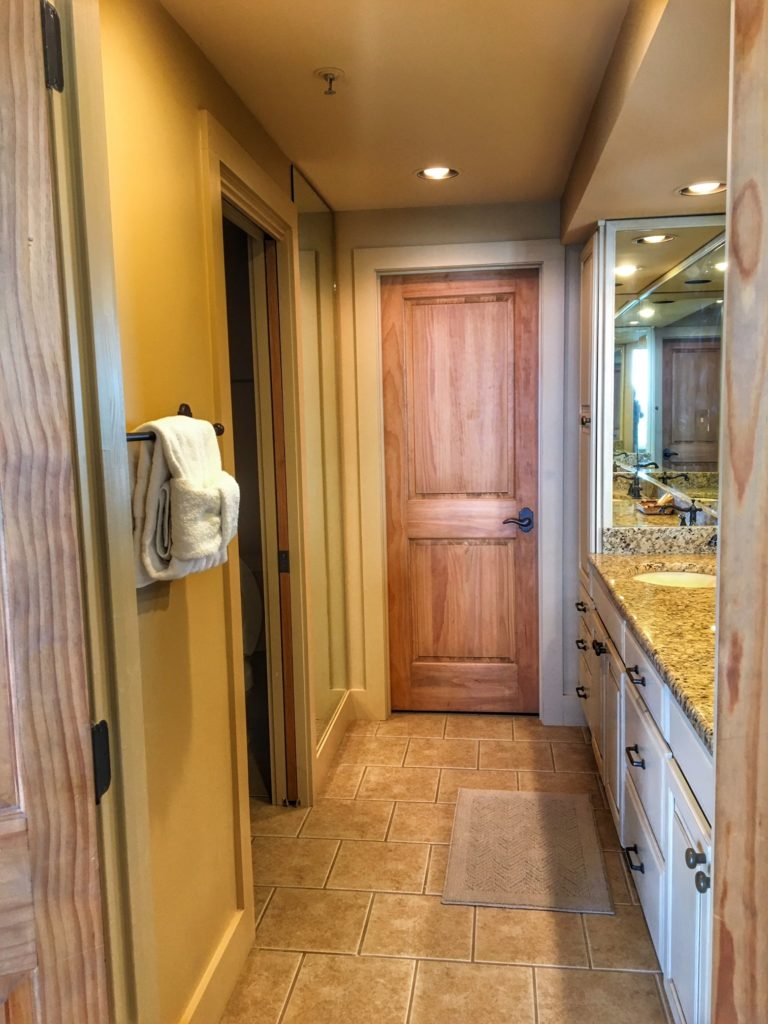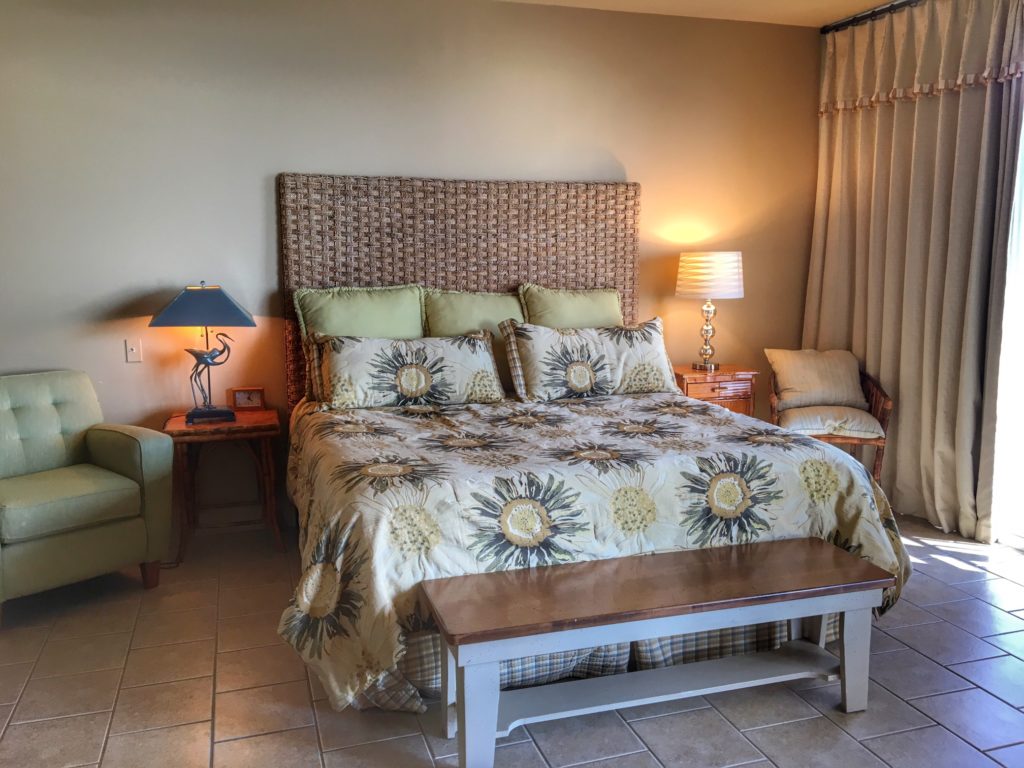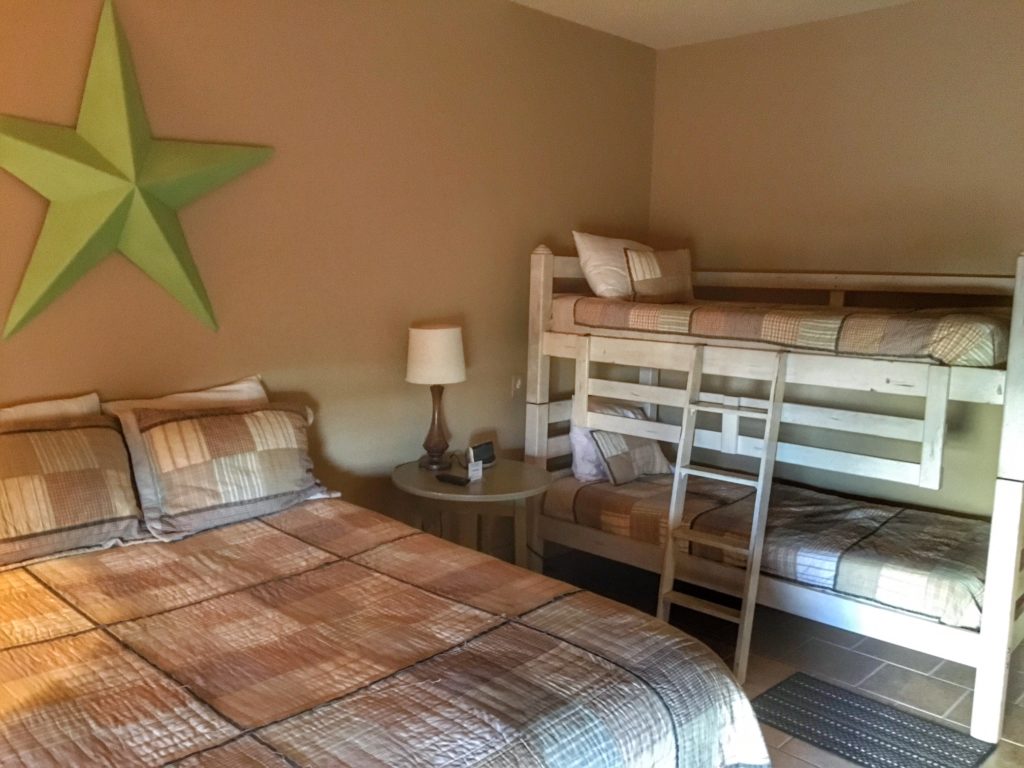 The living area of the unit was SO spacious! My favorite part was how open it was. The kitchen looked off into the living area, which then looked out onto the beach. Absolutely beautiful!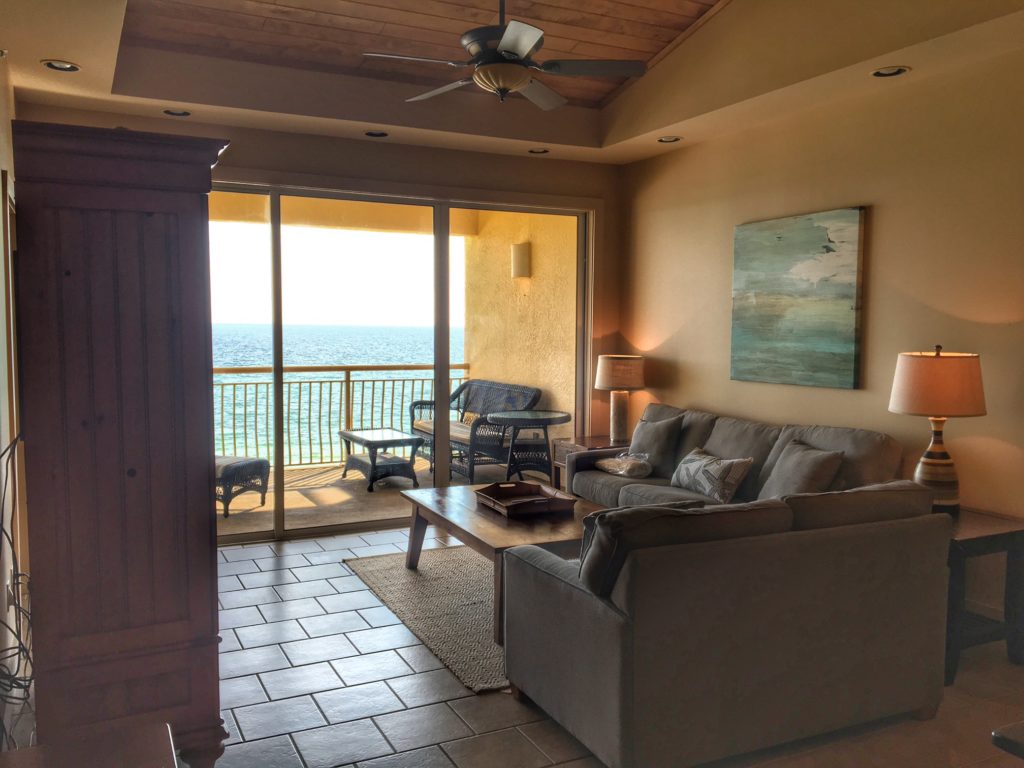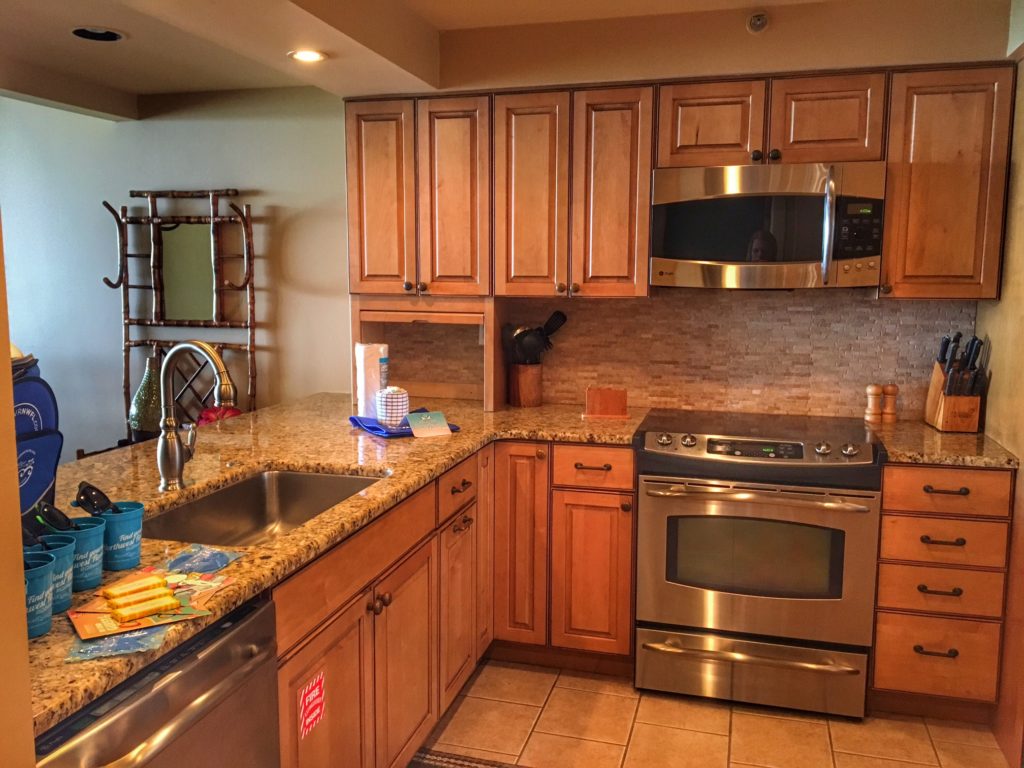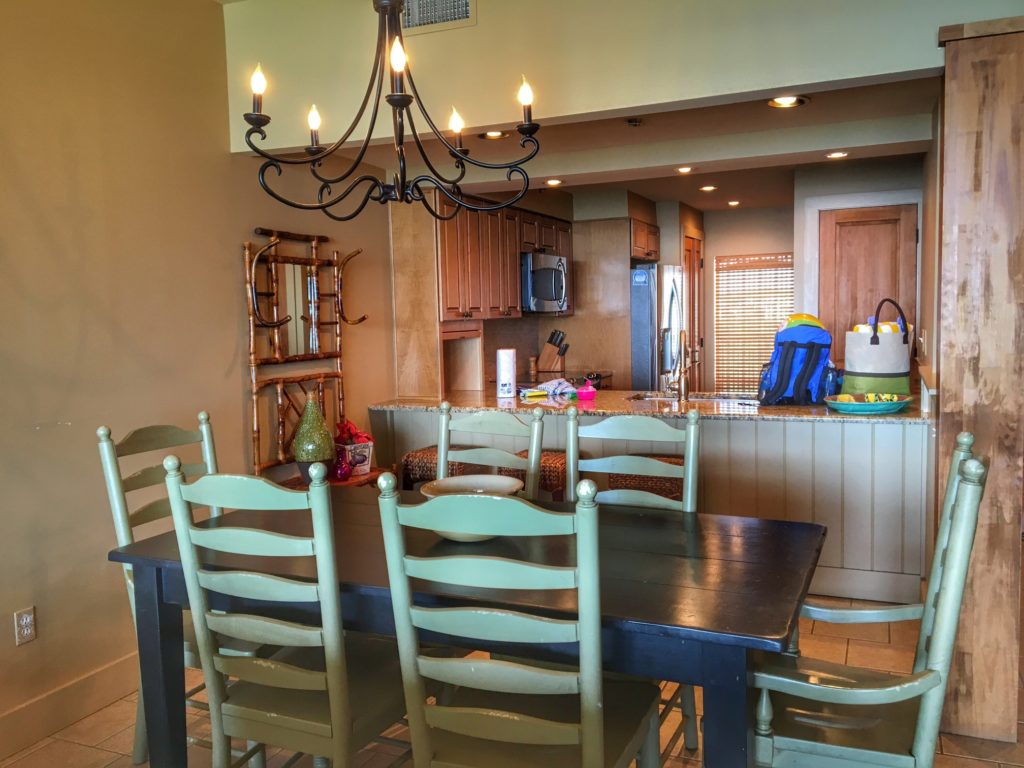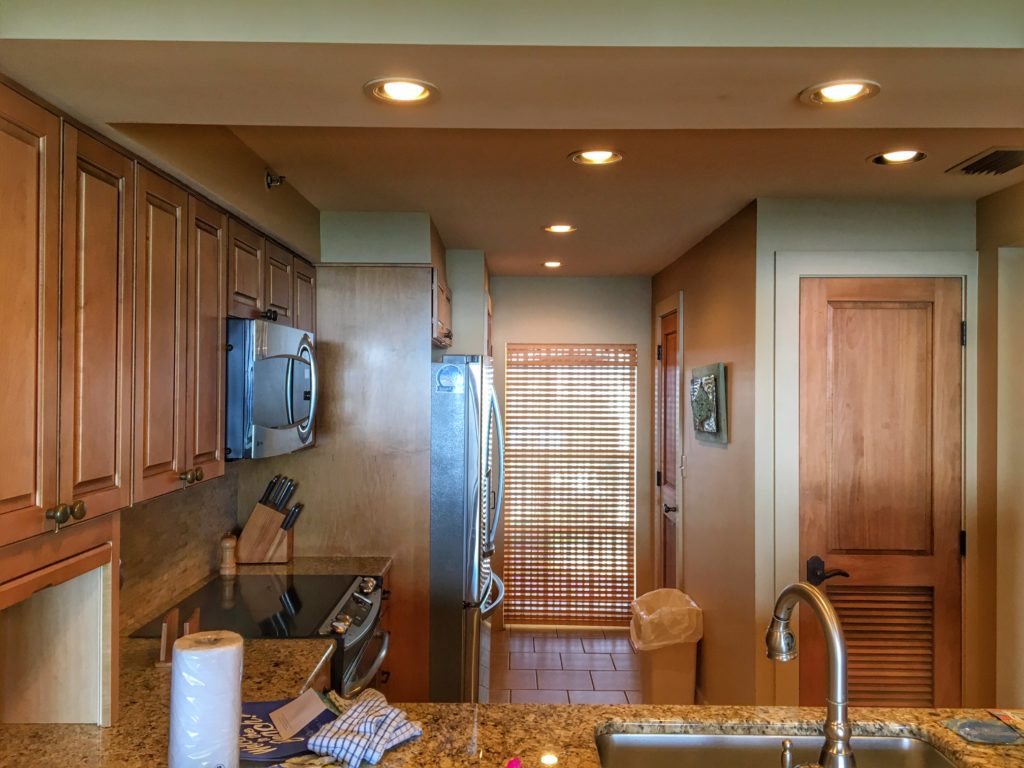 There are many parts of 30A that are very pricey. We love 30A but don't love the prices that some of the beach accommodations along the county road are. High Pointe lets you stay at a beautiful, great complex, clean, and very family friendly for just a fraction of what it is elsewhere on 30A.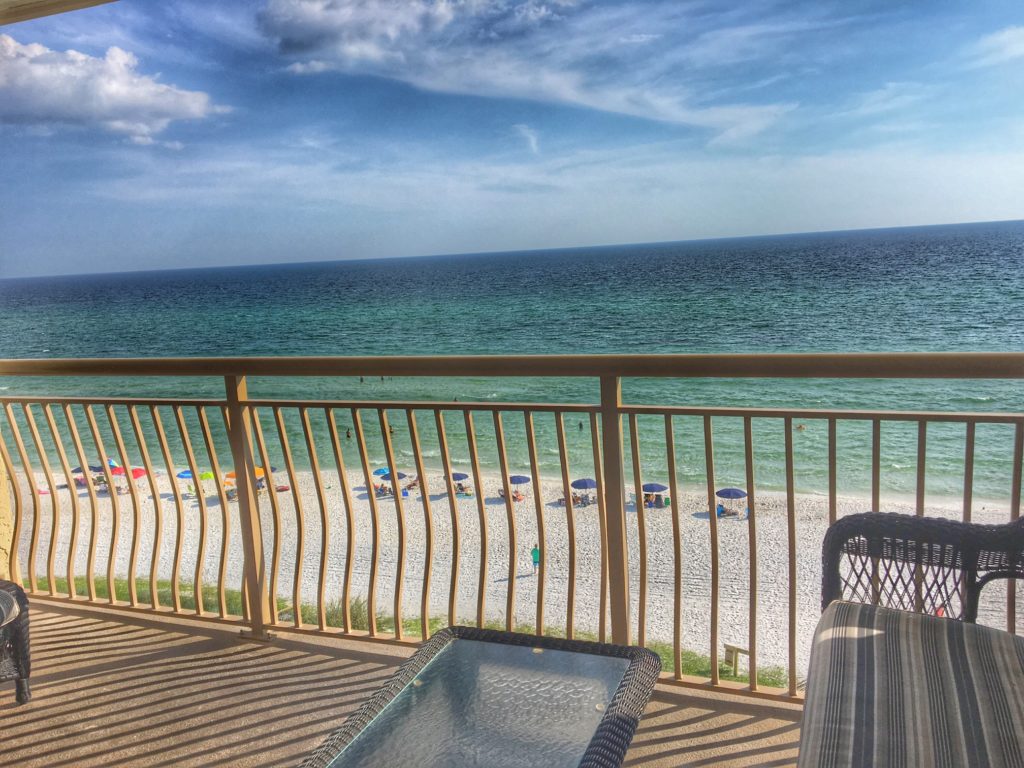 The beaches on 30A are incredible. White, powdery sand. Blue, green, clear water. It doesn't get much better than that. Our boys loved walking right out from our unit to the beach.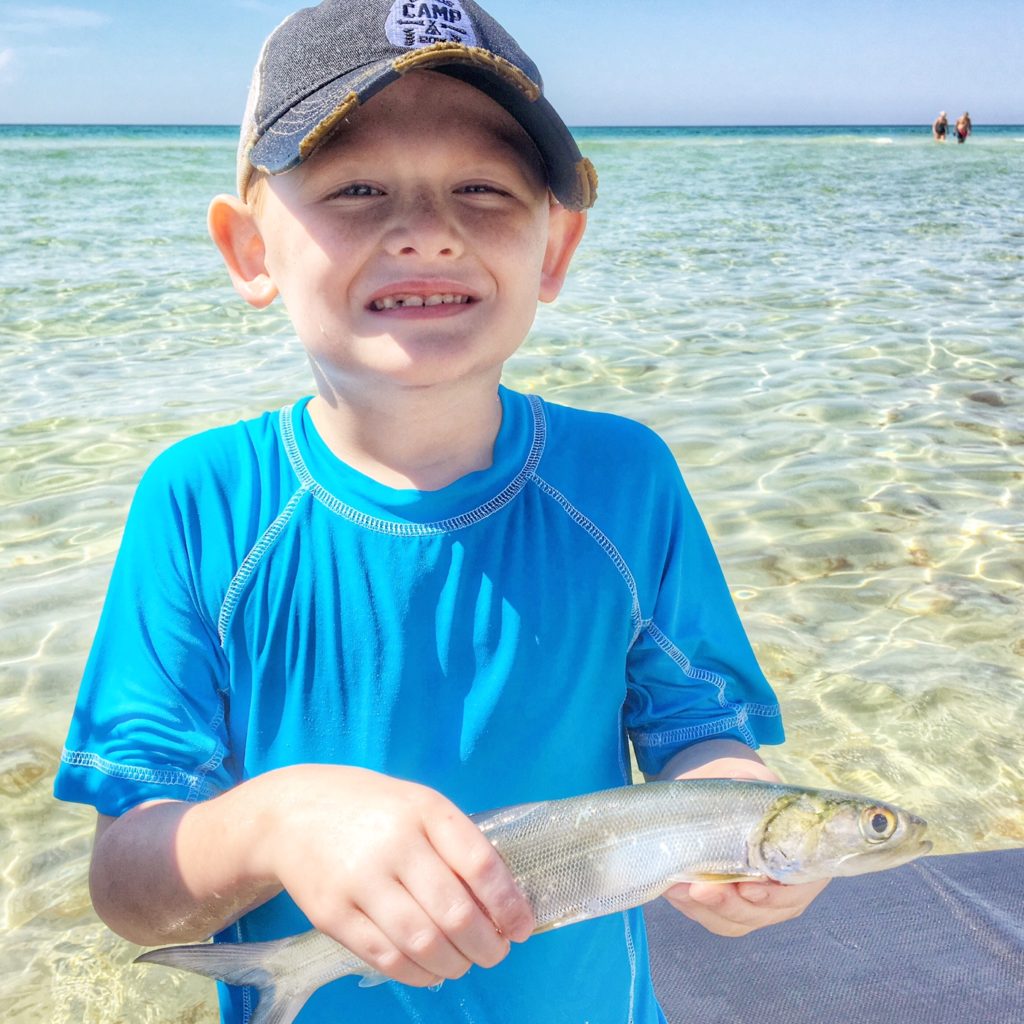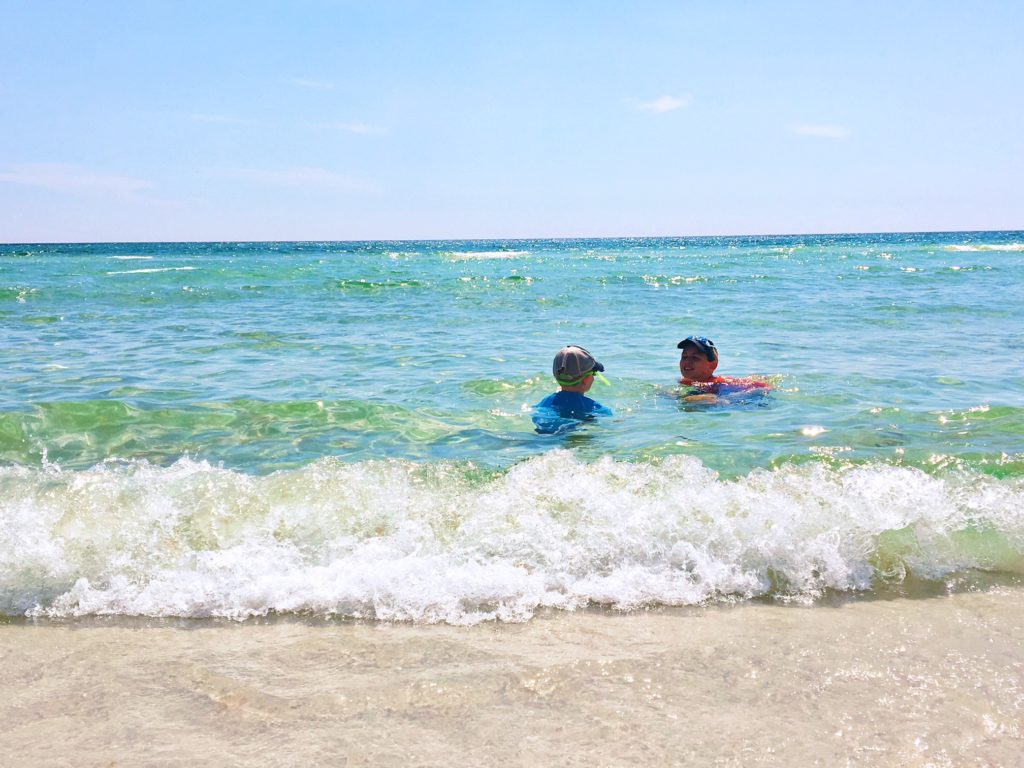 When we arrived, there were a few things that needed fixed – like a few light bulbs that were out, recessed lighting wasn't working at all, and one of the TV's wasn't working. We called the front desk, and within 10 minutes maintenance was up at our unit fixing these things. Within 30 minutes, he had them all taken care of. We were so impressed with how nice, quick, and easy it was to deal with maintenance. A+ in our book!
I'm excited to offer you a discount to visit 30A. Use the code SERENITY to save 25% off 3+ nights at High Pointe on 30A. You can book your vacation until 10/28/16. (check for available travel dates)
Search other 30A rentals and save 25% off 3+ nights. Book until 10/28/16 (check for available travel dates)
Did you book your getaway and receive 25% off? Where will you be vacationing on 30A?
Related posts: